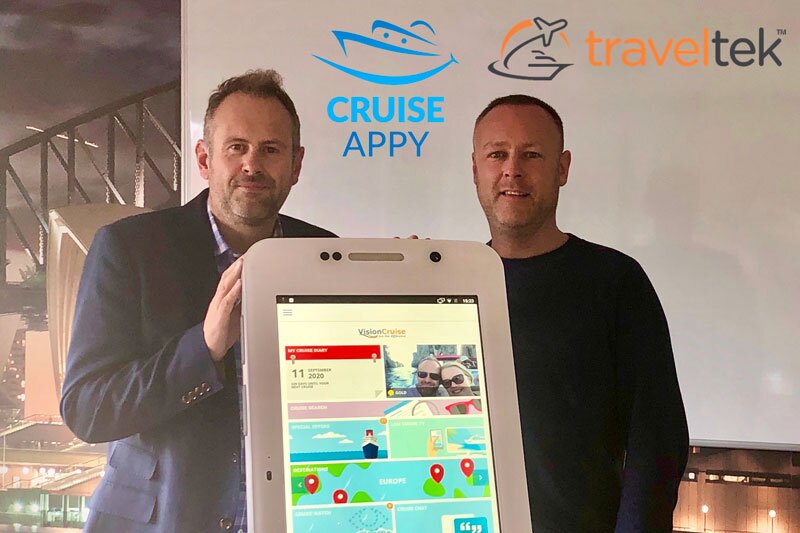 Travel agent app start-up CruiseAppy integrates ArrivalGuides' destination content
Start-up has integrated Lonely Plant owned firm's API into its platform
Video streaming app provider for cruise retailers CruiseAppy has agreed a deal with ArrivalGuides for destination content.
The start-up, founded by former Traveltek sales director Peter Whittle, has integrated the ArrivalGuides API into its platform.
CruiseAppy has mapped worldwide cruise line itineraries and ports of call to destination guides, providing recommendations pre-cruise and in-cruise information.
Chief executive Whittle said: "We wanted to provide a step up in port destination content that has been traditionally available to cruisers, all integrated with features that provide inspiration, sales, loyalty and insight tools for cruise sellers.
"Lonely Planet-owned ArrivalGuides were natural partners with their world class city guides covering attractions, dining, cafés, shopping, bars and nightlife plus do and see information, all supported with high quality imagery and accessible via a comprehensive API for easy mapping to port destination locations.
"They have been very supportive in our incubation and product testing stage of CruiseAppy and we look forward to working with them in the coming years as we roll out the app to cruise travel agencies around the globe."
Magnus Aideborn, chief executive of ArrivalGuides, added: "We are thrilled to be CruiseAppy's destination content provider. Not only are they a start-up who is destined to succeed with their smart solution, we also share the same strategic thinking of generating engagement pre, during and post-cruise."
CruiseAppy, available via Apple's App Store and Google Play, gives agents a brand they can provide their customers under their own brand.
The app offers inspiration for cruise holidays and contains video content, predictive search and booking technology, interactive price trackers and an online chat with personal travel agents and port destination guides that can be pushed to clients as they arrive in port.
More: Former Traveltek director launches 'Netflix for cruise' app aimed at agents