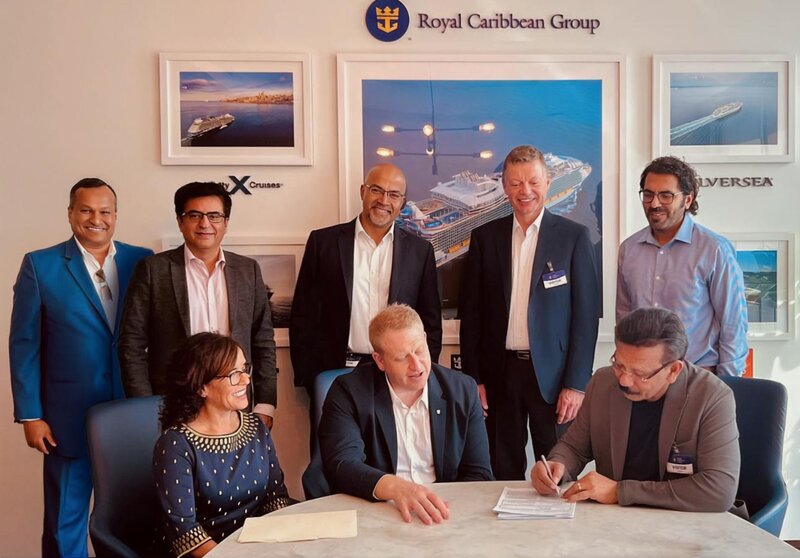 IBS Software partners with Royal Caribbean Group on guest experience
It will improve bundling and selling services
IBS Software and Royal Caribbean Group have partnered to deploy IBS Software's retail technology at the heart of its operations.
This move will enable Royal Caribbean Group to provide a more "seamless vacation experience" to its guests and deliver "even better" personalised services at every step of the trip: before, during, and after.
It will deploy IBS Software's iTravelCruise travel platform, to deliver tailored guests experiences as every sales channel will have an integrated and flexible omni-channel platform.
It will improve bundling and selling services as well as providing guests credits and loyalty rewards throughout the trip using an integrated guest wallet.
Martha Poulter, chief information officer at Royal Caribbean Group, said: "At Royal Caribbean Group we never stand still in our mission to constantly bring our guests new and differentiated experiences.
"This is made possible by replacing legacy technology with the latest cloud-based retail systems, as it gives guests far more flexibility over what they can book to make their trip as seamless and easy as possible."
Rafeh Masood, chief growth and digital officerof Royal Caribbean Group, said: "By adopting this modern digital platform, we'll offer more opportunities to our guests to continue vacationing and building memories with us, with the benefits of flexible, personalized offerings."
Jitendra Sindhwani, president of IBS Software, added: We're thrilled to partner with the Royal Caribbean Group to fulfill their goal of placing retail technology at the heart of its guest experiences.
"The travel industry is shifting from being product-centric to guest-centric and Royal Caribbean Group has an inspiring vision to continuously provide value to every guest, at every stage of their vacation journey.
"Backed by next-generation cloud-based architecture, digital solutions like IBS Software's iTravelCruise SaaS platform are driving the transformation needed for companies to unlock their full growth and scale potential.
"We're beyond excited to be on this journey with Royal Caribbean Group as they transform the future of cruise."