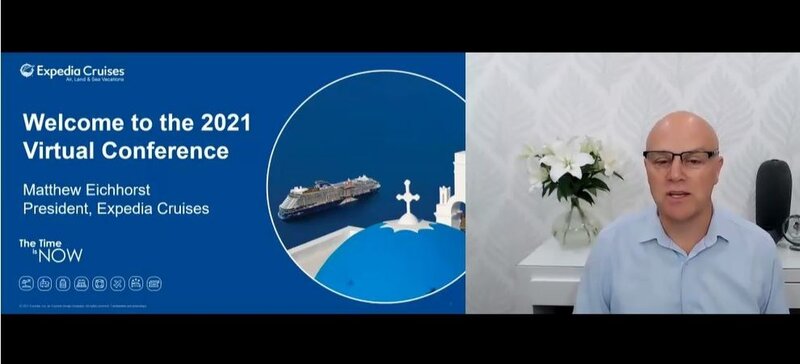 Expedia Cruises develops tech, data and partnerships to support sector's recovery
OTA hosted a virtual conference for specialist franchisees and agents this week
Expedia has updated its cruise retail technology as it looks to support the sector to recovery through its expert franchisees and cruise expert retailers.
The OTA, which supports third parties to sell cruise in the US market, provided an update on its plans during this week's Expedia Cruises 2021 Virtual Conference.
Among developments in the group's technology, the firm has deployed an upgrade to its Cruise Search Results tool to allow up to five options to be emailed to clients with just a few clicks.
It has also announced a new information site experience for cruse shoppers will be rolled out in coming months.
This will provide vital information about the facilities available on the ship, what is included in the cost of the cruise and port of call experiences.
The OTA's cruise franchisees and in-house consultants are being moved from Cruise Desk to the Expedia Group Partner Central platform which gives access to a Customer Relationship Management system.
Expedia also said it will enhance its omnichannel approach to cruise offering clients the opportunity to book in the channel of their choice.
The firm said this will improve conversions for cruiseline partners and provide them with more data to target demographics and personalise their offers.
Following a period of hiatus in which the cruise sector has been shut down due to the COVID-19 pandemic, Expedia is also providing ongoing training for sales professionals.
The company said consultants who completed a recent three-day Princess Cruises training programme made eight times more bookings during the line's sale this year than those that didn't.
Speaking at the virtual conference, Matthew Eichhorst, president of Expedia Cruises, said: "The conference theme is 'the time is now' and we've never felt so much energy from our partners and travellers to return to cruising as soon as possible.
"Almost 70% of the conference attendees said in a pre-conference survey that the industry will be back to 2019 demand levels by the end of 2022, so there is great optimism.
"To get there, industry experts have highlighted the importance of data, technology and collaboration as the key to unlocking growth, and at Expedia Cruise, we are committed to supporting our franchisees, vacation consultants and cruise partners through that journey."
At the conference Expedia also released new data on the US cruise sector to help agents target where the demand is coming from.
It said the average length of cruises booked has increased from nine days in the first quarter of 2019 to 11 in the same quarter this year. The average spend per cabin has also increased by over 100% over the same two periods.
The data also showed 44% of new bookings in the first quarter were for 2021 departures, 20% of which were for this summer.
And the insights revealed that cruise demand is coming from a range of demographics, including 53% of Millennials and 56% of Gen Zers who say they are comfortable about taking a cruise holiday.