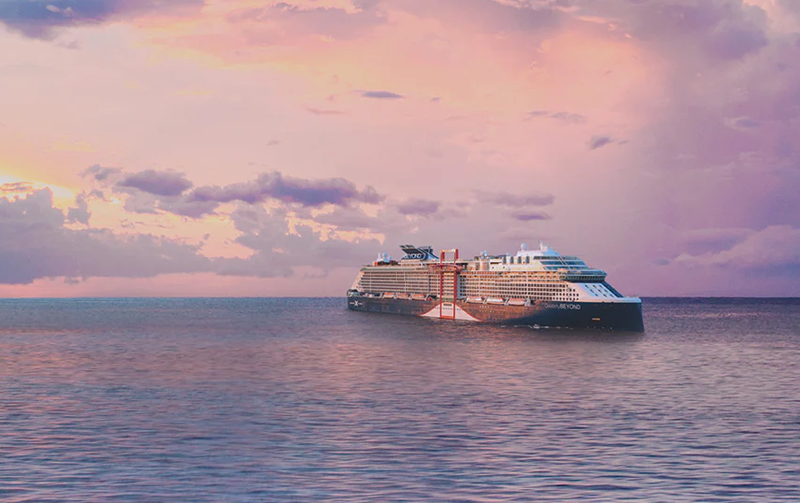 Celebrity Cruises aims to double agent training with on-board bot
A new version of the tech will launch in April on new Edge-class ship Beyond
Celebrity Cruises' head of training aims to double the number of agents who use the line's new interactive training bot while on Celebrity Beyond.
The bot previously launched on the first Edge-series vessel, Celebrity Edge, in 2019, but the line has decided to relaunch a version in early April ahead of sister ship Beyond's pre-inaugural sailings next month.
More than 1,000 agents on the two sailings will be able to answers questions about six discovery zones on Celebrity Beyond (pictured) and could win prizes, such as champagne, $50 onboard credit and suite upgrades, every hour.
Celebrity Cruises' agent trainer, Leon Hand, explained about 350 agents – more than 60% – on Edge used the bot to learn about the maiden Edge-series ship when it launched.
He said: "We're going to double that number. I want more people to play using the bot."
The line launched a teaser bot during December to help build awareness among agents.
Agents will be able to answer questions asked by the bot through Facebook Messenger on their phones.
"The game leads them around the ship and every time they go to a discovery zone they get some information, pictures and then they have to answer three questions," he said.
"They have to be there to answer the questions. They cannot sit at the bar because it has a unique link and a QR code."