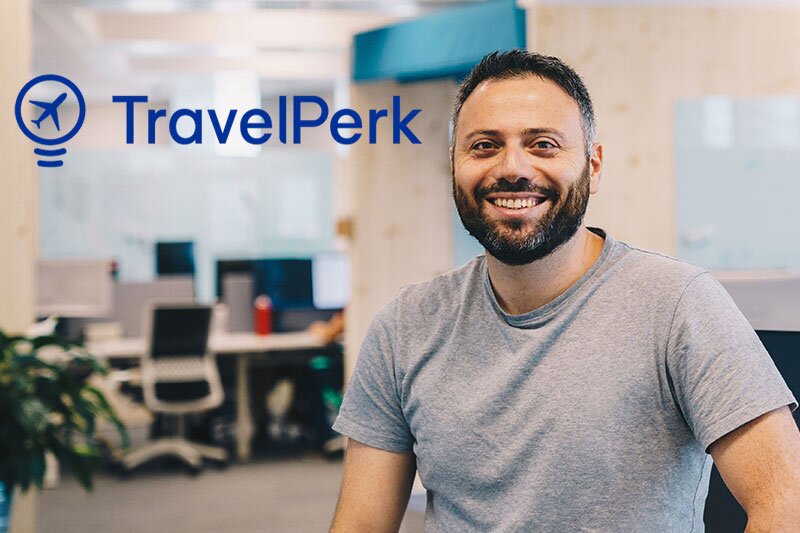 TravelPerk raises an additional $115m Series D to boost sustainability push
Total raised hits $275 million valuing the online travel management company at $1.3 billion
Online travel management firm TravelPerk has raised an additional $115 million in a Series D funding  round.
The new investment is on top of the $160 million it announced it has raised in April taking the total to $275 million and valuing the company at $1.3 billion.
The investment was led by new investor General Catalyst and existing investor Kinnevik, and takes the total raised by TravelPerk to $409 million.
Gillian Tans, former chair and chief executive of Booking.com, who invested personally in this round, is joining the board of directors alongside Joel Cutler, an early investor in Stripe, Airbnb, and Kayak.
Tans and Cutler will help the company further strengthen its position as the clear leader in the $600 billion SMB travel industry, the firm said.
Tans said: "I have been working in the travel industry for many years, and TravelPerk is the one company that never ceases to surprise me. It has solidified its leadership position over the last two years in challenging times for the travel industry, emerging stronger than ever.
"They are innovative and have been able to anticipate and address their customers' changing needs through major acquisitions, new market entries, and product designs.
"I'm honored to be joining as an investor and the Board of Directors at TravelPerk and to help the company reach a global leadership position."
TravelPerk said the funding will support its "new mission of connecting people in real life in an enjoyable and sustainable way".
It added: "With this funding, TravelPerk will double down on its efforts in the development of next generation sustainable travel solutions, designed specifically for the era of hybrid working.
"As businesses continue to adapt to the changes triggered by Covid-19, they face a major challenge: how to maintain the in-person human connections that are essential to building relationships and culture at a time when flexibility and sustainability are non-negotiable for both employees and leaders."
TravelPerk chief executive Avi Meir said: "As time goes by, it is clear that there won't be a replacement for the human touch. We are seeing data on our platform and we are feeling it ourselves.
"While some technologies are focused on virtual interactions, TravelPerk is building the technology that will help us get together in real life."
The recently launched TravelPerk Events helps distributed teams come together face-to-face.
TravelPerk said it will continue to develop this product in 2022 to make these in-person meetings as sustainable as possible.
It said "the company is leading the charge in their offering for customers to calculate their carbon footprint and offset their emissions through its acquisition of Susterra in 2021".
The new funding will also be used to support expansion in TravelPerk's target markets, including the US and Europe.
Since 2019, TravelPerk said it has grown four times in terms of annualised revenue and doubled its customer acquisition rate.
Meir added: "The last two years have changed the travel industry forever, but one thing will always remain true: we have a human need to connect and meet with each other.
"Businesses will always need to travel, to bring their teams together and to meet with customers.
"But they need that travel to be flexible, convenient and, more than ever, they need it to be sustainable.
"Our mission at TravelPerk is to connect people in real life in an enjoyable and sustainable way.
"We're incredibly proud of all we've achieved to date and we're thrilled to have secured this funding, from investors that truly understand our vision and mission, which will allow us to accelerate our growth and set new standards for sustainable business travel."
Joel Cutler, managing director at General Catalyst, said: "Hybrid and remote working is undoubtedly here to stay, but a Zoom call will never be able to replicate the benefits of in-person, face-to-face interaction.
"We have no doubt that business travel will continue to grow and thrive in the years ahead, with TravelPerk as the clear leader in the space, and we're thrilled to be participating in this funding round."
Georgi Ganev, Kinnevik chief executive, added: "Avi's leadership throughout the pandemic has been exemplary.
"In particular, his empathy and respect for employees has allowed the company to retain and attract the best talent.
"This has allowed TravelPerk to use the Covid crisis to further build its best-in-class product and win new clients.
"As a result, the company's performance far exceeded pre-pandemic levels as travel began to gradually normalise in 2021 and clients sought solutions to manage travel complexity.
"We look forward to partnering with our friends at General Catalyst on this next exciting chapter."