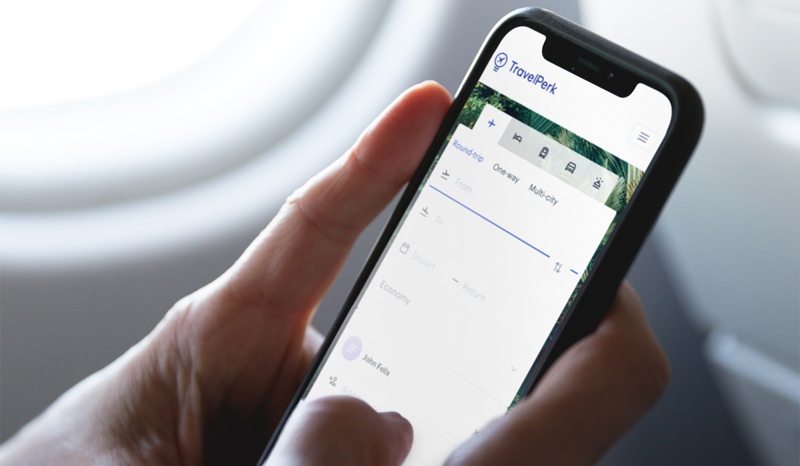 TravelPerk predicts 'new wave of innovation' as it launches API developer platform
Travel management platform signals 'new and inclusive' approach to its future growth
Travel management platform TravelPerk has opened up its technology to third parties so they can develop their own applications and integrations.
The move to an API-based platform will "enable a new wave of travel product innovation", according to the Barcelona-based firm.
The "major development" sees TravelPerk services open to partners, customers, developers and other players in the travel sector through a developer-friendly API.
These will initially cover human resources and expense management with more services due to be added in the future as the platform grows.
Avi Meir, chief executive and co-founder of TravelPerk, said: "The launch of the open TravelPerk platform is a new and inclusive approach to our future growth, and is part of our long-term mission to set new standards for  business travel and deliver the best possible experiences to travellers and businesses.
"To date, most travel providers have only offered partner programs or 'sold as seen' products on a closed system, controlling the entire process and creating a wall between customers and partners system.
"These are usually inflexible and accompanied by a cumbersome integration process. We wanted to go beyond that and empower other businesses to bring real innovation to the industry.
"We believe that our platform can become the go-to platform for anyone that wants to build new and exciting travel apps, and we hope this can be the first step in creating a vibrant new ecosystem with partners, customers, developers and external businesses.
"We look forward to sharing more exciting updates to the platform soon."
TravelPerk said it new approach is the antidote to an existing Service as a Software (SaaS) ecosystem in which providers pick winners from the stable of specialist software developers.
The firm said this "restricts choice and forces customers to compromise on the tools that might not be the best fit for their business".
"TravelPerk is instead taking an open and collaborative approach to working with partners and extending their capabilities on an open platform, creating an ecosystem where everyone can find the provider that's the best fit for them," it said.
Partners on the platform will be able to build new integrations and list apps on the TravelPerk marketplace.
The firm said this will "open up new acquisition channels to market their products to existing and future customers".
Ross McNairn, chief product officer at TravelPerk, said: "We are putting developer experience at the centre of this platform.
"Over the last few months we have worked very closely in a private beta with more than 20 partners and customers, from early stage start-ups to seasoned SaaS products, to ensure the best in-class developer experience.
"We are providing a fully fledged toolkit for developers, from the most curated developer hub and API documentation, to a sandbox environment to test their solutions for quality assurance.
"We do not see TravelPerk as a silo tool, but rather one that needs to coexist with hundreds of other SaaS tools.
"Our ultimate goal is for partners and developers to consider TravelPerk as the platform to build and grow with us. Easy to understand, easy to build, and easy to grow."
For existing TravelPerk customers the open platform makes it possible to integrate its tools  into their internal corporate systems.
This will allow them to automate many of the processes and operations they currently carry out manually when using TravelPerk, such as onboarding new users, expense management and financial reporting, and providing up to date safety information.
The platform is available to all existing TravelPerk customers, who will have access to every new integration and special offer introduced by Travelperk partners on the marketplace. They will also have self-serve access to APIs on the platform.