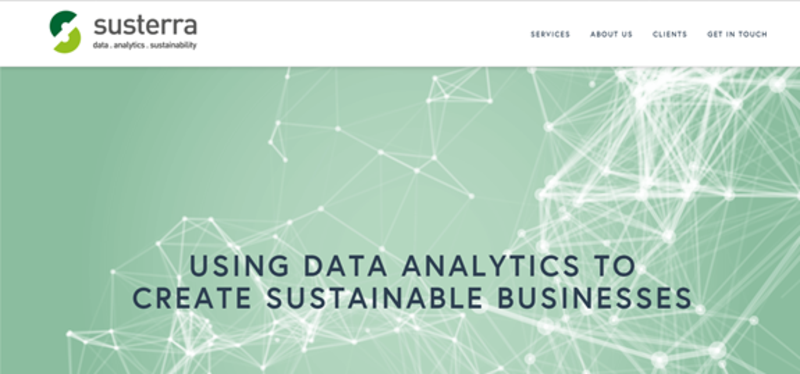 TravelPerk acquires corporate travel sustainability consultancy Susterra
Data analytics will provide firms with insights into the environmental impact of their travel
by Avery Ketcherside
TravelPerk has acquired UK corporate travel sustainability consultancy  Susterra as it aims to help businesses to travel more sustainably.
The global travel management platform will use Susterra's data analytics technology to offer companies insight into their environmental impact.
Founded by environmental scientist James Dent, Susterra's reports show businesses' their environmental impact from flights, hotels, car hire, and rail travel.
Susterra's software offers a range of sustainability solutions for business, including the industry-standard ICAO Methodology, ensuring customers can be confident in the accuracy and impact of the platform.
The acquisition builds on TravelPerk's launch of GreenPerk, which allows companies to offset 100% of their carbon emissions.
Susterra's technology will be integrated into TravelPerk in the coming months. The deal is TravelPerk's fourth acquisition.
Rose McNarim, chief product officer of TravelPerk,said: "The meetings that matter will always happen in person so companies will always need their employees to travel in order to meet customers, prospects and teams face to face.
"That said there is massive demand from our clients to enable these meetings with the lowest possible impact on the environment.
"It's for this reason that we are investing heavily in helping our clients get a true representation of their footprint so that they can consciously
take mitigating action both through TravelPerk and their own programs. Sustainability is a long game and we want to be leaders in this transition.
"Susterra's software is unique in terms of the accuracy, granularity and actionable insights it offers businesses that want to adopt a sustainable, responsible travel strategy.
"We are delighted to have Susterra joining the team and cannot wait to roll out this ground-breaking technology as part of our industry-leading sustainability offering."
Dent said: "Increasingly, businesses do want to take the right
steps to reduce their carbon footprint, but they are unsure of what actions they can take to make a positive impact.
"Business travel is of course a significant part of this so I created
Susterra to help employers make the right decisions with confidence.
"TravelPerk is already a leader in this space thanks to the success of GreenPerk and I'm thrilled to be working with Ross and team to build on this success.
"Together, we can help to change global travel behaviour at scale and bring us closer to the goal of helping businesses be net zero by 2030."
Dent has led various clean energy generation projects for the Africa Enterprise Challenge Fund (AECF) in Southern Africa and research projects at the UK's Tyndall Centre for Climate Change Research. He will join TravelPerk as an ESG Sustainability Data Analyst.