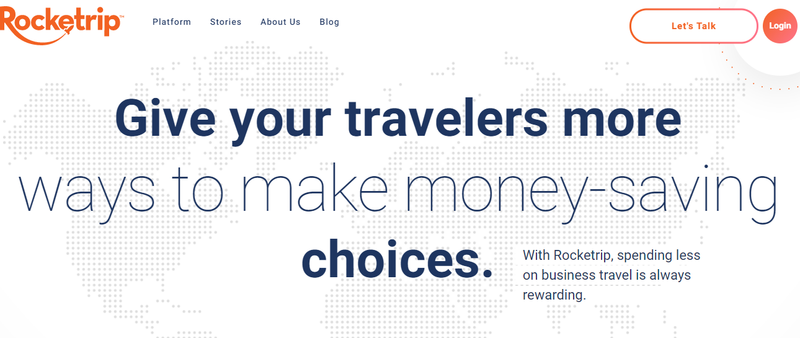 Mondee Holdings eyes corporate travel sector growth after Rocketrip acquisition
Deal announced for New York-based corporate traveller behaviour insights specialist
Silicon Valley travel technology group Mondee Holdings has acquired New York-based travel behaviour insights start-up Rocketrip.
Mondee said the acquisition, for an undisclosed sum, will "accelerate its growth in the corporate travel sector where it continues to see significant opportunity for investment, disruptive innovation and leadership".
Rocketrip was founded in 2013 and backed by Bessemer Venture Partners, Canaan Partners, Genacast Ventures, Google Ventures and Y Combinator.
It says its algorithm-based technology supports employees to make choices about their corporate travel that align with company interests.
Mondee supplied Service as a Software (SaaS), mobile, and cloud products and services to 45,000 customers globally, processing over 50 million daily searches and multi-billion dollars of annual transactional volume.
It says nurturing a company culture in which employees feel empowered has never been more critical as  travel resume following the COVID-19 pandemic but that firms will be looking to keep costs under control.
Mondee claims to have invested over $100 million in its core travel technology platform and the acquisition of Rocketrip will introduce its solution to a broader range of business travel programmes.
Rocketrip founder and chief executive Dan Ruch said: "It has never been more important for brands to place their travel culture and employees at the center of their program.
"Aligning the needs of travelers with the company is no longer an option but a necessity in this new travel environment.
"By leveraging Mondee's technology experience and global infrastructure, we will be able to scale Rocketrip's reach like never before.
"The travel ecosystem and needs of travel managers are evolving faster than ever, and this will ensure we can continue to deliver innovative functionality to meet those needs."
Prasad Gundumogula, chief executive of Mondee, added: "We are proud to acquire such an innovative travel technology company with a strong record of growth and success in the corporate market and backed by leading venture capital firms with a history of building disruptive world class technology companies.
"This acquisition aligns perfectly with our mission to disrupt and transform the travel industry through our innovative technology platform, unmatched breadth of content, and leading global brands offering world-class service and products available through SaaS, mobile, and cloud platforms.
"Rocketrip has transformed behaviour in even the most mature travel programs, showing the need for disruption in the business travel space. We are excited to combine our common visions for transformational technology to bring Rocketrip to even greater heights."