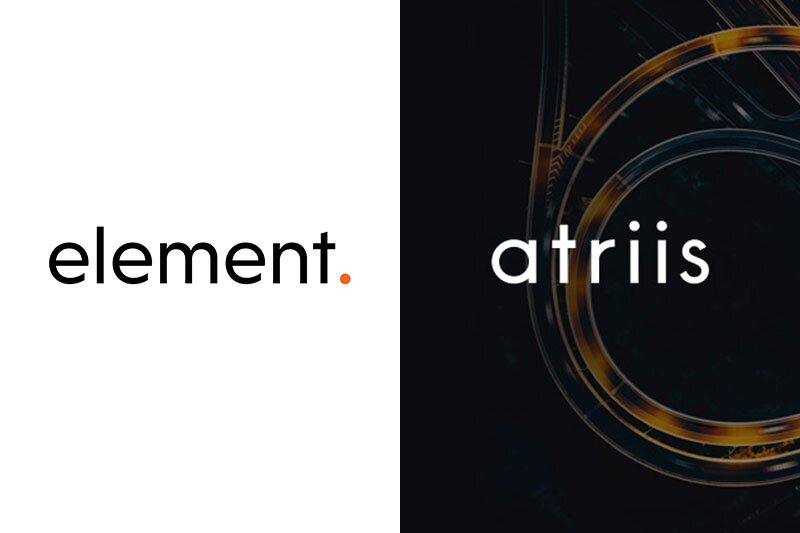 Element ties up deal with Atriis to provide tech to corporates and TMCs
Artificial Intelligence travel inventory and booking tools will drive digitalisation in the sector
Corporate travel technology reseller Element has struck a strategic partnership with Atriis that specialises in travel inventory and booking tools for TMCs and corporates.
Element said it will provide solutions developed by Atriis to drive digitalisation in corporate travel and help clients to "reinvent the way they engage in today's rapidly changing distribution landscape".
Atriis AI powered technologies provide travellers and agents with access to a wide range of inventory including multi-GDS, multi-NDC, direct connect, OTAs, rail, car, parking, lounges, and other services.
Corporates and TMCs will be offered exclusive access to hidden B2B fares over the Atriis marketplace.
Gavin Smith, director or Element, said: "Atriis has developed a state-of-the-art, GDS agnostic and NDC enabled global travel operating platform for TMCs and their corporate clients, introducing a next generation concept of a collaborative corporate platform.
"Technology includes an online booking tool with integrated agent desktop and a mobile apps suite to ensure seamless management across all booking channels by the TMC, travellers and the corporate travel manager.
"This partnership will enable us to provide any TMC, regardless of its size, with the ability to compete in the digital travel marketplace using Atriis solutions."
Omri Amsalem, chief revenue officer and co-founder of Atriis, said: "We are delighted to partner with Element.
"An experienced long-term partner with the technical expertise and infrastructure required to deliver our technology, while providing high level support for users of any size.
"TMCs will be empowered to cope with the challenges of the business travel landscape alongside increasing their efficiency, offering and profitability.
"Corporates will be able to streamline and digitalise their travel program, enhancing their travellers' experience while tapping on new savings and control opportunities."