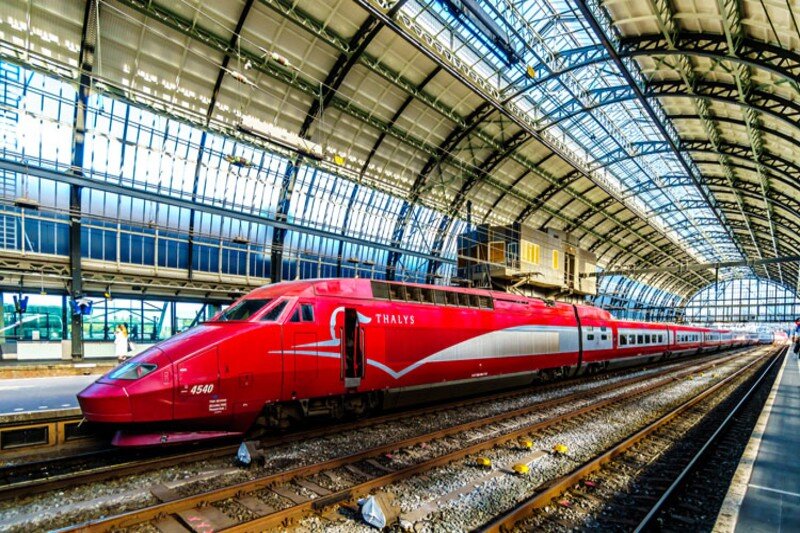 Rail operator Thalys integrates with Karhoo for first and last mile transport service
Thalys and Karhoo to work together on new car hire program
European high-speed train operator Thalys has selected mobility exchange platform Karhoo to power its new first-and-last mile travel service My Driver by Thalys.
The Karhoo technology allows customers to pre-book rides from about 50 taxi and private hire vehicle fleets without the need to leave Thalys' app or website.
---
More: Mobility marketplace Karhoo to expand into the Nordics
Karhoo announces partnership with Spanish rail operator Renfe
---
Thalys serves around 7.85 million passengers annually, connecting 26 stations across France, Belgium, Germany and the Netherlands.
With the new service, Thalys claims passengers can pre-book their transport to and from the station when purchasing a train ticket, or up to 45 minutes in advance.
Bruno Dierickx, marketing and commercial director at Thalys, said: "Offering travel to and from the station to simplify our passenger's door-to-door journeys felt like a natural extension of our customer relationships."
"However, customer expectations around e-hailing and mobility have risen so high that we knew if we wanted to compete, we needed to get the digital user experience just right."
Dierickx added: "(Karhoo) enables us to offer greater choice and flexibility to our customers in each of our four countries while delivering the first-class digital experience that users today are so used to."
Karhoo has already implemented its technology for other rail operators offering similar services including SNCF Mobilitiés and its "Mon Chauffeur" service and Renfe's with its "Renfe as a Service" app.
Caroline Simmerman, vice president of business development for travel operators at Karhoo, said: "Innovative rail operators are setting their sights on mobility to increase the stickiness of their offerings, while introducing new revenue streams, so Thalys is not alone."
"This is certainly a trend we expect to see grow and mature in the year ahead as train operators seek to expand their relevance to passengers."