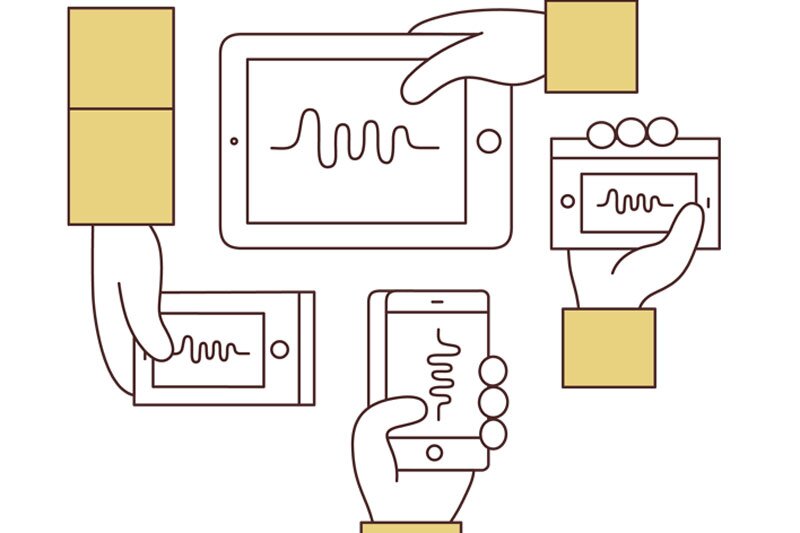 New York's OurBus to authentic tickets using Chirp's data-over-sound application
Technology to be integrated within mobile apps and e-tickets
Wireless communications technology developer Chirp has agreed a ticket authentication partnership with OurBus, a New York-based tech company specialising in crowdsourced bus routes.
An application that sends and receives data via high frequency sound, Chirp requires nothing but a device's speaker and microphone. Information is converted to an audio signal, received by any device within hearing range, and then converted back to the original data.
The partnership will see Chirp integrate its technology into OurBus' iOS and Android apps, as well as the e-tickets emailed to their users, to fully automate the ticket authentication process and allow passengers to board more quickly.
To authenticate tickets, a mobile device located near the driver will listen when a bus arrives. Using OurBus on their device to show their ticket, the customer will then send their ticket data via Chirp, which the driver's device will then hear, authenticating the ticket and allowing the passenger to board.
Chirp said this process will mean quicker boarding for OurBus' passengers and allow them to have a more efficient service, with less time spent at each pick-up location.
In addition to improved boarding speed, Chirp said it will also increase security for the OurBus ticketing process. Chirp apps are individualised, making tickets impossible to counterfeit and enabling true authentication for each ticket.
Interaction time is also quicker because it does not require the screen to be aligned with the driver's camera.
James Nesfield, chief executive officer of Chirp, said: "The global transport industry faces ever-growing demands amongst consumers to reduce journey times and make their travels as easy as possible.
"Our data-over-sound solutions will provide OurBus with the level of technology required to remove friction from the ticket checking process, with authentication from even the most basic mobile devices.
"We are excited to extend data-over-sound's footprint across the transport sector and help OurBus to deliver a quality service for their customers."
Chief technology officer of OurBus, Mohit Mohan, added: "At OurBus, constantly improving our service to deliver an excellent customer journey is at the heart of what we do.
"Partnering with Chirp will allow us to offer a seamless onboarding process for customers and reduce the time spent on ticketing and boarding for the drivers.
"We look forward to working with Chirp to take the next steps towards an even faster and reliable service for our customers."