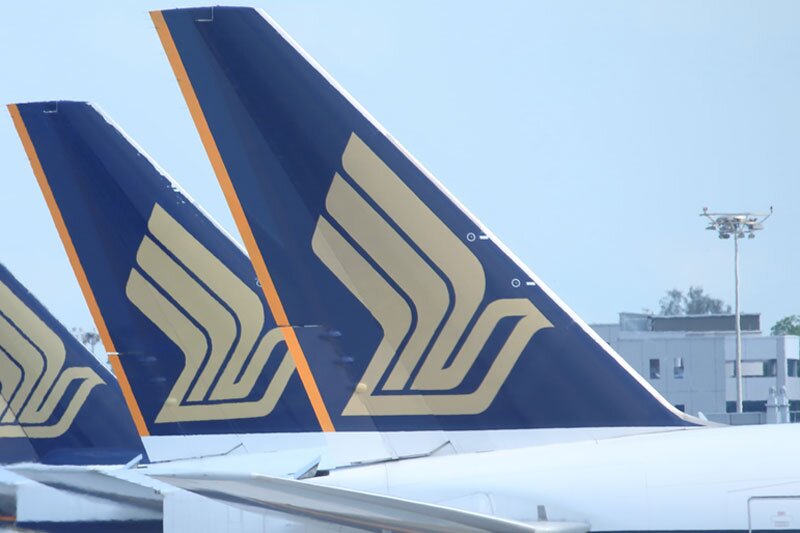 Web in Travel: Singapore Airlines on its journey towards digital transformation
Airline's programme aims to give passengers a 'more personalised' experience
Digital transformation at Singapore Airlines has touched every area of the carrier's operations, Campbell Wilson senior vice president of sales and marketing told WiT delegates.
Giving an update on efforts to transform the airline, Wilson said hundreds of millions of dollars and hundreds of staff have been dedicated to ramping up digitisation.
On the consumer-facing side Wilson said a new mobile app is about to transition from a period in beta to a full version.
"We are seeing dramatic improvements in customer experience metrics in the app, website and customer service. There has not been an area that's not been touched in the last three years."
As part of its digitisation programme, Singapore Airlines has invested in technology to help their onboard crew and ground staff give customers a more personalised experience.
It is also investing in revenue management and pricing technologies and back office finance systems.
Wilson said artificial intelligence and natural language processing will help it understand consumer sentiment and feedback better and improve the speed and relevance of responses.
The airline is also working on advances in areas like facial recognition and biometrics to make areas like boarding and lounge access more seamless.
And it is also developing a recommendation engine for destinations so it can sell more ancillary products relevant to their journey.
Blockchain is another area Singapore Airlines is innovating in having built its own system to bring together its entire business and to allow it to integrate with third parties.
Wilson said this will help make its loyalty mile common currency across all Singapore Airlines' assets, including KrisShop, its in-flight and online "omni-channel" shopping site.
In December the airline took a stake in Data Republic, a data exchange platform, to facilitate collaboration with third parties.
Wilson said the aim is to get closer to its customers to offer them what it knows they want.
"How do we use all these digitised assets and relationships we have to offer something of what we know the customer wants?
"As an airline people tell us a lot about themselves, and we can observe them beyond the buying of the ticket to get insight into their real lives."
From next April Singapore Airlines will make New Distribution Capability content available for all partners who subscribe to NDC channels.
Wilson described it as "perfect way to integrate with us". "NDC is allowing people to take advantage of something which hitherto has only been available to people coming direct."