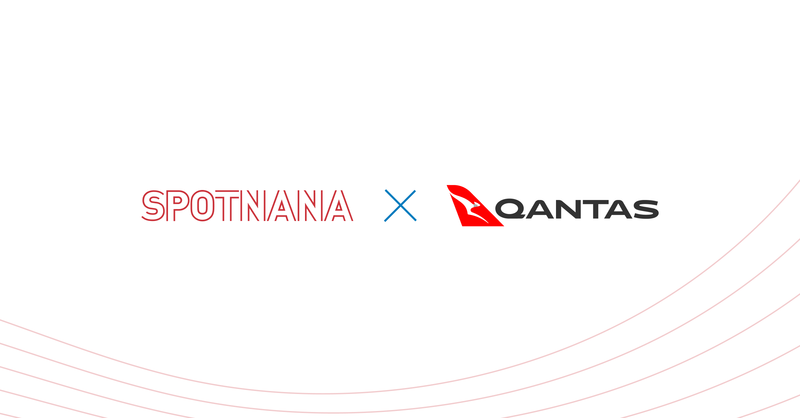 Spotnana powers Qantas' Business Rewards platform
The platform is fuelled by Spotnana's open APIs and advanced white labelling capabilities
Corporate Travel-as-a-Service platform provider Spotnana has announced its partnership with Qantas to deliver the infrastructure for the new version of Qantas' Business Rewards website.
Qantas Business Rewards is the airline's loyalty programme for small and mid-sized businesses that offers members the opportunity to earn rewards points on their everyday expenses and travel, as well as benefit from discounts. More than 450,000 Australian businesses are members of the programme.
Spotnana was selected by Qantas after a "competitive" process and the implementation of their "modern" technology will enable travellers to manage entire trips that combine air travel with hotel and car rental bookings through Qantas Business Rewards.
It will also allow travellers to pay for travel using points, cards, or a combination of the two.
For the past several months engineering teams at Qantas and Spotnana have been working together to integrate Spotnana's Travel-as-a-Service platform "seamlessly" to build a "first-of-its-kind integration" with Amadeus Altea, Qantas' Passenger Service System (PSS).
It uses a combination of Spotnana's open APIs and advanced white labelling capabilities to deliver a user experience that features Qantas branding elements while providing access to the user experiences that require a direct PSS integration.
The new Qantas Business Rewards booking experience will be live later this year. Sarosh Waghmar, CEO of Spotnana, said "I can't wait for you all to see it" and the company have said it will release a demo soon.
Waghmar added: "Through our partnership with Qantas we're breaking new ground in the travel industry. Rather than standing up a hard coded custom website for a rewards program, we are deploying our standard Travel-as-a-Service platform complete with APIs that support custom user experiences.
"In addition, by integrating directly with Qantas' PSS, we will be able to support rapid innovation around how fares are priced, packaged, and purchased.
"Qantas is an exceptional innovation partner, and we are just beginning to explore additional opportunities for working together.
"I'm looking forward to sharing more updates around our exciting partnership in the months and years ahead."
Olivia Wirth, CEO of Qantas Loyalty, said: "Earning Qantas Points on travel as well as everyday business expenses and getting discounts on flights are real drawcards for our more than 450,000 Qantas Business Rewards members.
"In response to feedback from our members, we're evolving the Qantas Business Rewards platform to offer better travel management capabilities in addition to the current benefits.
"The investment we're making in the platform will make it easier for our members to manage their business travel needs and make the most of their rewards, all in one place."
The TaaS company which announced their Series B funding to power travel for corporations, TMCs, technology providers and travel suppliers, has made "tremendous strides in the past 12 months in all of these areas, including recent announcements with CWT, Brex, United Airlines, and American Airlines".