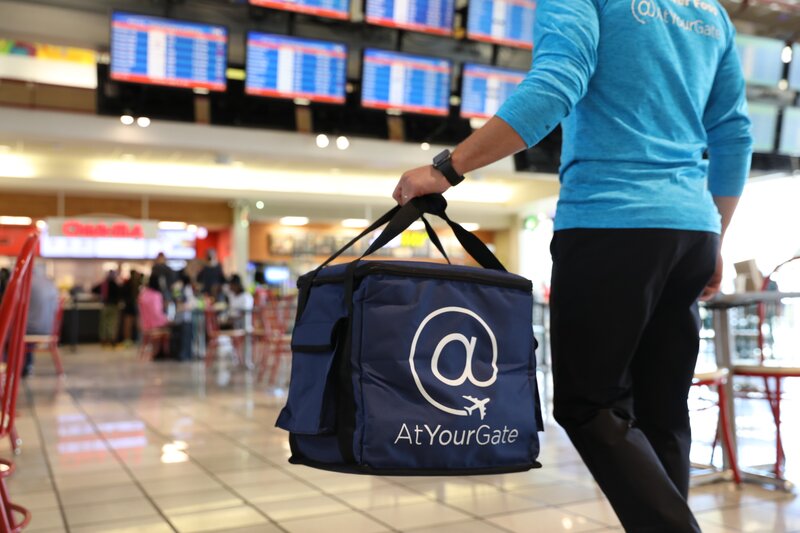 Servy and AtYourGate hail impact of partnership as airport roll-out continues
Digital food, beverage and retail ordering and delivery services are now live in six US airports
A partnership between hospitality self-service platform Servy and airport order and delivery app AtYourGate is live in six airports.
The tie-up was announced last June and is now up and running at Chicago Midway, Minneapolis-Saint Paul, Boston Logan, Philadelphia, Dallas Fort Worth, and Tampa.
The firms say there are plans to introduce similar initiatives in at least six additional airports by mid-2021.
AtYourGate and Servy have collaborated in airports where both companies were present with programs powered by Servy's Grab Airport Marketplace technology.
Travellers in these airports can now access food and drink deliveries through their websites, some airlines and other day-of-travel channel partners.
AtYourGate says this has seen more airport guests and airline staff choosing to pre-order meals from their digital devices.
And it said airport concessionaires are also benefiting from the partnership, driving incremental orders by reaching new guests who would not have ordered without the convenience of a delivery service.
Jeff Livney, chief experience officer at Servy, said: "Our partnership with AtYourGate continues to strengthen as we launch more airport programs. Enhancing hospitality is at the root of everything we do at Servy, and this service undoubtedly makes the airport experience better for travelers.
"Offering more contactless order and pay and delivery options to travelers means they can spend time in the airport however they like and can avoid areas that are possibly more crowded as enplanements increase."
Chris Hartman, chief experience officer at AtYourGate, added: "We're delighted to be collaborating with Servy to help airports adapt their offer to best meet the needs of passengers, who will be looking for convenience and ways to stay socially distanced on their return to travel.
"Our service gives passengers more control over their food and beverage orders, allowing them to receive their favorite food wherever they may be in the airport."
TPAtoGo is the most recent program to go live.  Currently taking orders for employees, it is set to launch to the public at the end of the month.
"In today's travel climate, contactless ordering is tremendously important and we are excited about the upcoming public launch of our TPAtoGo program for travellers," said Laurie Noyes, TPA's vice president of concessions and commercial parking.
"Our goal is to instill confidence in the airport experience and provide tools for our passengers to access food and beverage however they are most comfortable.
"We believe this new service will provide our guests a first-class contactless experience throughout the airport."