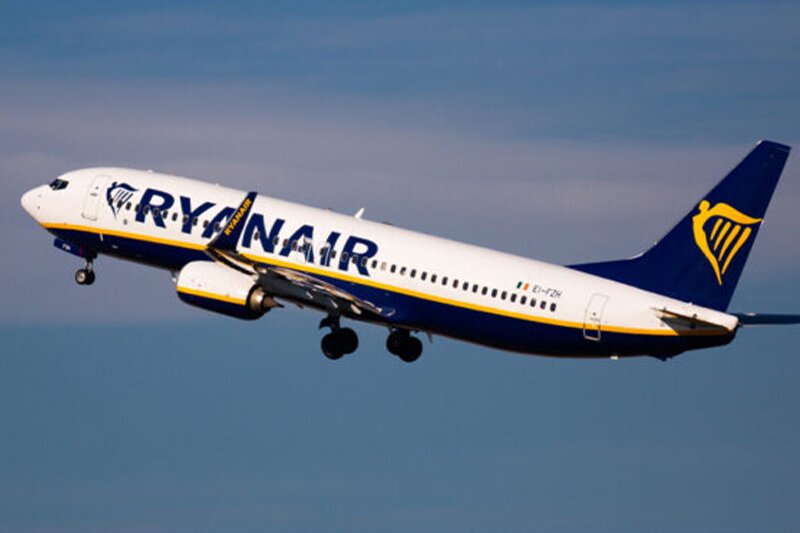 Ryanair boss demands UK watchdog acts on OTA seat selection 'price gouging'
Budget carrier says it has reported hidden mark-ups to the Competition and Markets Authority
Ryanair chief Michael O'Leary has hit out at online travel agents (OTAs), accusing them of "piracy" and "price gouging" and calling on consumer protection bodies to act.
Speaking as Ryanair unveiled its largest-ever winter schedule from the UK, O'Leary urged consumers to "book directly on Ryanair.com and avoid using OTAs".
He said Ryanair had exposed evidence of OTA "price gouging" which had been passed to the UK Competition and Markets Authority (CMA).
O'Leary insisted OTAs selling Ryanair flights "are doing so unlawfully" and accused eDreams, Opodo and Kiwi.com of overcharging and applying "hidden mark-ups to flights and ancillary services".
He said: "These guys are masquerading as us, trading on key words and then overcharging people.
"Having started off scamming and overcharging people by adding £20-£30 to our fares, they are now doing it with seat selection and other services." For example, he said: "Seat selection is £10 on Ryanair but £22 on Kiwi.com."
O'Leary added: "Many of these OTAs provide Ryanair with false customer contacts and fake payment details, preventing customers from receiving flight updates or refunds."
He revealed: "We have 200,000 passengers still to refund [for pandemic-era cancellations] because we have fake contact details or fake payment details from the OTAs.
"We've sent the evidence to the CMA. The OTAs' price gouging must be stopped. OTA piracy must be stopped."
O'Leary accused consumer protection bodies across Europe of failing to act, saying: "We can't understand it. If we were doing this, we would have the consumer protection people jumping all over us.
"But Which? magazine is completely silent on this. The consumer protection bodies are all silent."
O'Leary said Ryanair would continue to take legal action against OTAs wherever it could, saying: "We're in court with OTAs in most EU countries, but it's very slow. They continually appeal because they basically don't have a business model.
"Eventually we will shut them down. But what surprises me is the consumer protection guys."
In a statement, Ryanair said: "Ryanair has published a full audit exposing the internet piracy and other malpractices of these OTAs and we are calling on the CMA to take action and end these anti-consumer practices."
Barcelona-based online travel group eDreams Odigeo owns eDreams and Opodo. New Zealand consumer watchdog Consumer NZ warned travellers in July to avoid eDreams after complaints over non-payment of refunds.
Kiwi.com is a Czech OTA which was taken to court by US carrier Southwest Airlines in January last year. In December the court banned Kiwi.com from scraping Southwest's website, publishing its schedules and selling Southwest tickets without permission.
Ryanair announced it would no longer allow passengers to board flights with Kiwi.com-issued boarding passes in August last year. However, a Czech court overturned a regional court ruling which had instructed Kiwi.com to share customers' contact information and payment details with Ryanair.
In a statement Which? said it was 'simply wrong' to claim it had been silent on the issue of OTAs and pointed to a series of investigations and articles in recent years warning consumers of the risks and pitfalls of booking with some OTAs.