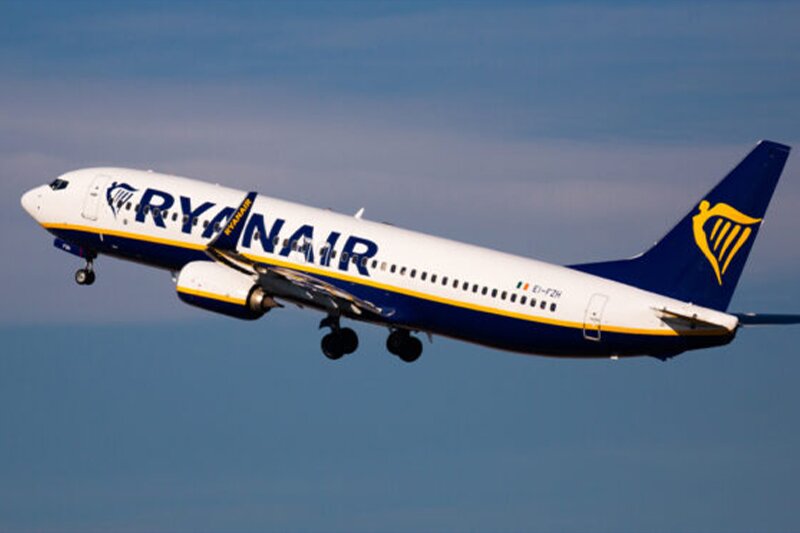 Ryanair accuses OTAs of 'malpractice' and urges customers 'book direct'
Carrier claims OTA clients 'unable to access bookings' during Rhodes wildfires
Ryanair has hit out at online travel agents (OTAs), accusing them of "malpractices" and urging customers to book exclusively with the airline.
The carrier claims passengers booked through OTAs were unable to access Ryanair's free, change-of-flight options during the wildfires on Rhodes last month because the OTAs withheld their booking details and gave the airline inaccurate passenger details.
Dara Brady, Ryanair marketing, digital and communications director, claimed "many OTAs" provide inaccurate passenger and payment details to the carrier.
He also accused OTAs of "charging more than the true Ryanair fare", saying: "OTAs continue to mislead passengers to believe they are getting the cheapest price by falsely advertising lower fares than the airline.
"However, these 'discounted fares' are often nothing but clickbait to lure customers before hitting them with markups of up to 200%.
"Many OTAs provide Ryanair with incorrect email addresses for passengers meaning we can't communicate with passengers directly to share essential flight information and updates, including potential departure time changes.
"Many OTAs also withhold booking details from passengers, which blocks passengers from accessing and managing their bookings themselves."
Brady said: "We saw this issue last week when OTA customers travelling to and from Rhodes during the forest fires were unable to access their bookings to avail of Ryanair's free change-of-flight option."
He noted the carrier has "long campaigned to protect customers from the malpractices of OTAs" and insisted: "Ryanair does not have any commercial relationship with OTAs, and OTAs are not authorised by Ryanair to sell its flights.
"The best way for customers to protect themselves from OTAs is to only book where they see the Ryanair verified seal."
Brady said Ryanair had been able to support passengers with Rhodes bookings made via OTAs displaying the airline's verified seal and using its customer-verification process.