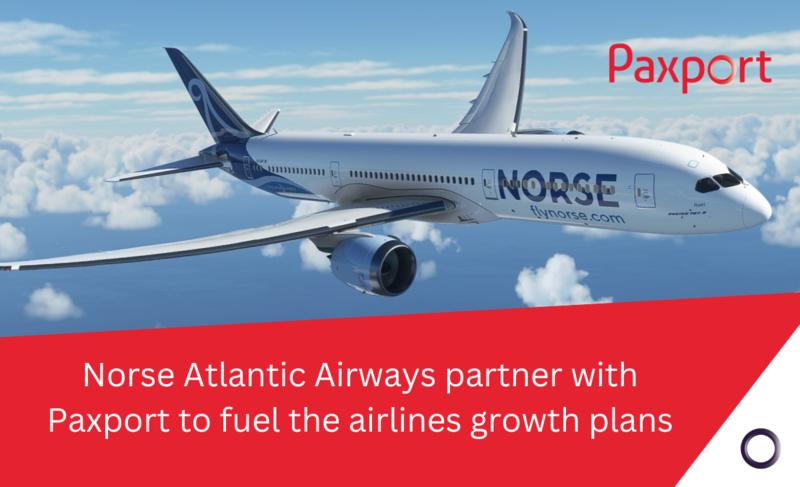 Norse Atlantic Airways partners with Paxport to fuel airline's growth plans
The exclusive agreement will extend Norse's transatlantic distribution network
Digital payments and travel merchandising distribution platform Paxport has announced an exclusive partnership with Norse Atlantic Airways, which will see the airline to unlock access to a new customer base.
The partnership is a "huge win" for both Norse Atlantic Airways and travel resellers, as the airline wants "affordable" long-haul travel to be available to "as many customers as possible".
Through Paxport's PaxFaB solution, travel resellers and tour operators can find and book flights, ancillaries and more, with the addition now of full access to Norse content including economy and premium fares, while it will allow the low-cost, long-haul Norwegian airline to boost sales across new and existing markets, fuelling growth.
A relationship between the two will enable Norse Atlantic Airways to harness Paxport's end-to-end technology offering to the travel trade.
Connected clients will have the ability to book a full range of ancillary services, such as extra baggage, sports equipment and meals, along with utilising Paxport's seat selection functionality.
Simon Taylor, head of commercial of Paxport, said: "Paxport means streamlined flight connections, simplified workflows and of course, one single integration delivering in-demand flight content and ancillaries.
"Our Europe-wide distribution and a team of travel industry experts will support this exclusive partnership with Norse Atlantic Airways and enable collaborative flight distribution for both parties. "We are excited about this partnership and supporting Norse Atlantic Airways future growth, with technology driving their business forward into the future."
Bård Nordhagen, commercial director of Norse Atlantic Airways, said: "We want to make affordable long-haul travel available to as many customers as possible and thanks to our partnership with Paxport, travel businesses will now have access to both our Economy and Premium fares, including our range of ancillary products.
Travel resellers and tour operators will be able to offer greater choice to their customers and in turn Norse Atlantic will reach a key audience as we strengthen our seasonal destinations and expand our network."