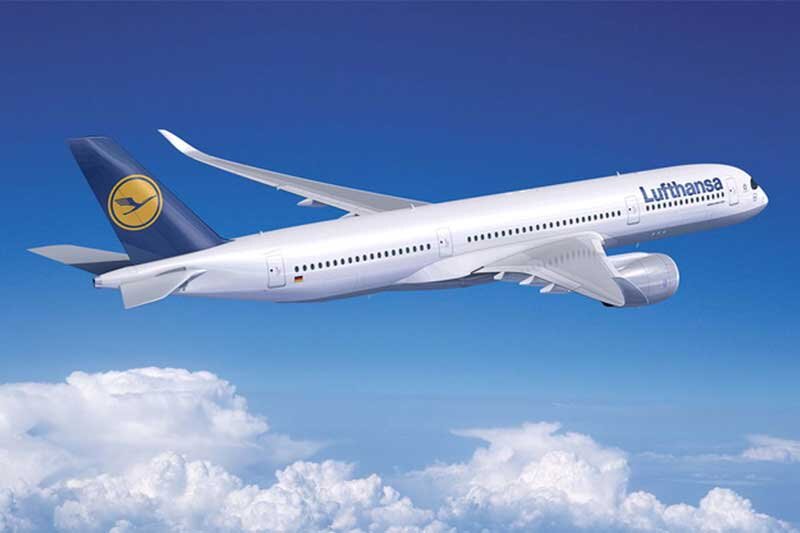 Lufthansa Group extends NDC in the UK by removing cheapest fares from GDSs
Airlines in the Lufthansa Group will be offering their cheapest fares in the UK only on New Distribution Capability and direct channels from December.
The carrier has announced it is "extending the benefits" of membership to the NDC Partner Program in the UK.
This covers cheapest European point-to-point fares for Austrian Airlines, Lufthansa and SWISS and means Economy Light fares will no longer be available on GDSs from December 1.
They will, instead, be available via Lufthansa Group airlines Direct NDC API, SPRK, austrian.com, lufthansa.com, swiss.com and lhgroup-agent.com.
Initially Economy Light tickets from London Heathrow and London City will be excluded from this policy and will remain bookable via GDS.
Lufthansa said "this addition to the NDC Partner Program in the UK, builds on the NDC Smart Offer that was introduced in the UK in May 2018".
NDC Smart Offers comprise the Lufthansa Group airlines most competitive fares and ancillaries in the UK and Ireland.
These fares feature are discounted by £17 roundtrip or £9 one-way per ticket for European Light and Classic fares on point-to-point routes.
This includes routes from London, Manchester and Dublin to Lufthansa Group's hubs in Frankfurt, Munich, Vienna and Zurich.
Andreas Koester, senior director sales, UK, Ireland and Iceland for Lufthansa Group, said: "Our goal today, as well as when we introduced NDC three years ago, is to pave the way to a more powerful, innovative and cost-efficient distribution landscape.
"This is of the utmost importance because the travellers of today, and tomorrow, expect to receive airline content in the same easy, digital and transparent way that they are already used to in other parts of their life.
"Our objective is to ensure that our customers experience Lufthansa Group's premium airline promise at any own and third party purchase points.
"We are now seeing a strong understanding within the UK trade about the value of an NDC connection.
"With a comprehensive NDC infrastructure now in place, and improving all the time, the number of NDC bookings is growing strongly.
"With our announcement today we are focusing our efforts on providing a proper commercial incentive for the use of our NDC channels."
Jill Palmer, chief executive of TMC Click Travel, a Lufthansa partner and early adopter of NDC content, added: "NDC enhances our customers' ability to get the widest choice of fares and content all in one place.
"On travel.cloud, our proprietary booking platform, NDC content appears seamlessly alongside traditional content.
"Last month, 42% of our airline bookings went through direct supplier connections and of Lufthansa Group bookings 70% were NDC, so it's great to see our customers benefiting from the content right now."
David Bishop, commercial director of Gray Dawes Group, which has recently gone into production with LHG NDC content, said:
"We are committed to delivering the optimum content to our clients which will allow us to retail Lufthansa Group fares and offers.
"The distribution landscape is changing rapidly and we have a solution that offers this content to our clients across all our booking channels – Offline, Online and Mobile.
"As the Lufthansa Group evolves its distribution strategy, Gray Dawes is ideally placed to benefit as our investment in technology delivers multi-source content capabilities."
Travel agencies interested in using the free of charge NDC online platform SPRK, can register by filling out the online form available on the new NDC Partner Program website.
The NDC Partner Program website can be found at www.lhgroupairlines.com/ndc.