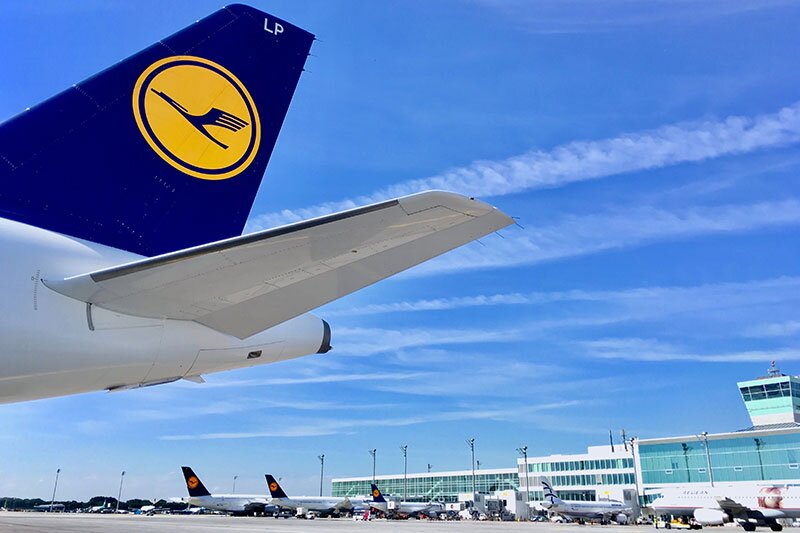 Lufthansa cancels hundreds of flights after IT issues cause check-in and boarding delays
The German flag carrier said Wednesday's tech outage was caused by construction work
More than 200 Lufthansa flights were reported to have been cancelled at Frankfurt airport on Wednesday after construction work damaged telecommunications cables.
Thousands of passengers had their flights cancelled or delayed across the world, according to the BBC, which said the IT issues caused check-in and boarding problems for the German airline.
The carrier said on social media: "As of this morning the airlines of the Lufthansa Group are affected by an IT outage, caused by construction work in the Frankfurt region.
"Unfortunately, this has led to flight delays and cancellations. We are working on a solution swiftly. Until then we ask all affected guests flying on domestic LH flights in Germany to book a train ticket and request a refund."
Rory Boland, editor of Which? Travel, said: "If your flight with Lufthansa is cancelled due to the ongoing technical issues, you will be entitled to a refund or rebooking at the earliest available opportunity, including with other carriers if necessary.
"If your flight is significantly delayed, usually by two hours or more, your airline should also provide assistance including free meals or refreshments, or overnight accommodation if required. If your flight is delayed by more than five hours, you have the same rights as if you had suffered a cancellation, and can request a refund or rebooking.
"It may take some time until it's clear whether passengers are also due compensation. Lufthansa is blaming an IT outage caused by third-party construction, which could be considered an extraordinary circumstance meaning no compensation is payable, but a decision would also rest on what contingencies Lufthansa had in place."
The airline has also warned travellers about a strike on Friday (February 17) which will affect several German airports, including Frankfurt and Munich.
It said: "A large number of Lufthansa and Lufthansa Group flights are expected to be affected. Cancellations of the affected flights will be published in the course of Wednesday afternoon."