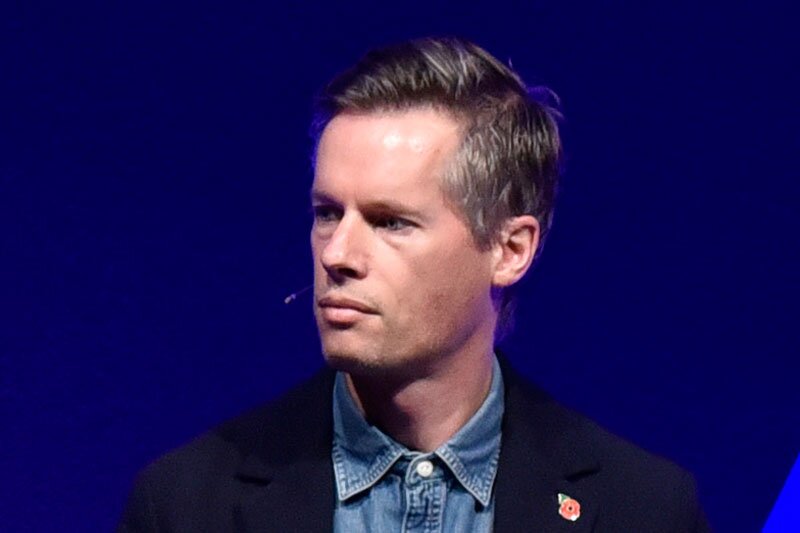 Guest Post: The Jeff Bezos question airports needs an answer to post pandemic?
Simon Cox of Publicis Sapient analyses what the future hold for airports after COVID-19
To find the business model of the future, airports will need their investment in technology to be rigorously focussed on unlocking passenger and business value, says Simon Cox, senior director, travel and hospitality at Publicis Sapient
We were four weeks into the COVID crisis when I heard the impact on the travel & hospitality sector neatly summed up with the line, 'always the first into a crisis… and always the last out'.
No one can fully predict the full and lasting economic impact of the pandemic, but it's obvious that the travel and hospitality sector will be among the hardest hit.
Not only will businesses have to face rebuilding consumer confidence to show that travel can once again become safe and enjoyable, for many businesses in the sector, they also face the challenge of rebuilding their economic model to build a path towards viability and future growth.
In my role, I spend the bulk of my time consulting with airports and airlines on how digital can unlock future growth and efficiencies.
According to IDC, in 2019, European companies invested $256 billion on digital initiatives, but only 26% of those organizations delivered ROI from digital investments.
In 2018, the airport transport industry alone invested over $50 billion in IT (6% of overall revenue) and 83% of airports said they'd implemented or were planning to implement a BI solution to find ways to further automate the passenger journey to increase passenger capacity.
Similar investments were being made on digitising the passenger experience, with 85% investing in self-service processes, and 92% in passenger apps.
Follow the maths, and you have a potential $37 billion of investments that aren't delivering a clear ROI.
As COVID reshapes the business environment, there will be an undoubted move from invest more, to do more with our investments. So where will this value come from?
History has shown that out of economic crisis come new forms of innovation which reshape the business landscape.
Look at the organisations that were born from the 2007-'08 banking crisis: WhatsApp, Slack and Uber are just a few examples.
They were all founded within twelve months of the crisis, and have gone on to radically transform how we communicate, how we work and how we travel in ways that no one could have predicted.
While technology was the core enabler for improving and reshaping their customer needs, it is arguably their ability to harness technology to transform traditional business model that has been the biggest driver of their multi-billion dollar valuations.
So how could technology affect the airport model? Airports generate value through aeronautical and non-aeronautical revenue (globally 60.6% coming from landing charges and other aeronautical revenue, and 39.4% from non-aeronautical sources – retail and car parking representing the biggest contributors).
With ongoing travel restrictions, fractured traveller confidence and government-proposed quarantine measures, it's likely airport passenger numbers will remain significantly low, with forecasts suggesting it will take up to four years before we see flight volumes at pre-COVID levels.
An airport at reduced capacity hits both sides of the model – reduced passengers numbers mean less revenue form the landing charge, and less revenue from passenger spend in the terminal.
Our data shows that the top five UK airports generated an average per passenger revenue of £6.76 in 2019, out of an average trip spend of £694.
What this figure masks are the high volume of passengers that go through airports without spending anything (as high as 75% in some airports).
Our data also shows that airport dwell time is a key driver of per-passenger revenue. Put simply, the more time people are in an airport the greater their spend.
What companies like Amazon have been so successful at, is identifying a value pool, and building a radically customer-centric proposition to unlock it.
In the case of airports, the value opportunity is clear – every 1% increase in share of wallet is worth £284 million across the UK airport sector alone.
But what can technology do to extend airports' dwell time and increase revenue at a time of apparently changing passenger needs?
There is great Jeff Bezos quote on predicting future trends:
I very frequently get the question: 'What's going to change in the next 10 years?' I almost never get the question: 'What's not going to change in the next 10 years?'

And I submit to you that that second question is actually the more important of the two — because you can build a business strategy around the things that are stable in time. … In our retail business, we know that customers want low prices, and I know that's going to be true 10 years from now.

They want fast delivery; they want vast selection. It's impossible to imagine a future 10 years from now where a customer comes up and says, 'Jeff I love Amazon; I just wish the prices were a little higher,' [or] 'I love Amazon; I just wish you'd deliver a little more slowly.' Impossible.
Now put the quote in the context of airports. What are passengers going to still want post-Covid that airports can build a passenger-centric strategy around to unlock value?
The obvious answers are safety, convenience, low stress and enjoyment. Paraphrasing Bezos, no passenger is ever going to want more stress or less safety. Today airports cater to these needs in a largely bricks and mortar model.
As we look to the future I believe the COVID crisis will drive airports to move funding from the $37 billion of investment's that aren't generating a proven ROI, to investing with a rigorous focus on business value.
One obvious example of where we'll see this transformation is airport retail. When asked why they didn't shop in airports, 55% of millennials said they didn't see the price advantage, 45% don't feel they have the time to shop, and 39% feel it's a hassle to carry their purchase.
For millennials, duty-free feel like a legacy proposition. Modern e-commerce would overcome all these barriers, with automated fulfilment overcoming the need to carry products in the airport, and online market-places opening up the opportunity for a much longer-tail of goods to appeal to the 75% that don't spend today, whilst extending dwell time with pre and post-trip purchasing.
Other examples where we'll see digital enabling new revenue will be access to ancillary services that provide greater reassurance – home baggage drops are just one example.
Airports could sell direct to passengers, or use an API service to sell via third parties – Uber being an obvious example who could handle customer acquisition and fulfilment.
Which takes us to my last point, partnership. While third party distribution is common for airports, most are a long way from creating a genuinely open architecture that facilitates two-way value-adding partnerships.
Google, my OTA, Uber or Addison Lee are just some of the potential partners that will know I'm travelling to an airport before the actual airport, so why aren't airports partnering with them to allow me to shop or book services before I enter the airport, with a split commission model that extends the reach and dwell time for the airport, and increases convenience for the passenger.
It was a new fact to me that one of the largest volcano eruptions in history, the eruption in April 1815 of Mount Tambora led the invention of the bicycle.
While we can't be sure what innovations will come from the post COVID era, we can be sure that they will come from the established players and new start-ups who can identify existing value pools and leverage the reach and agility of technology to unlock them at scale.