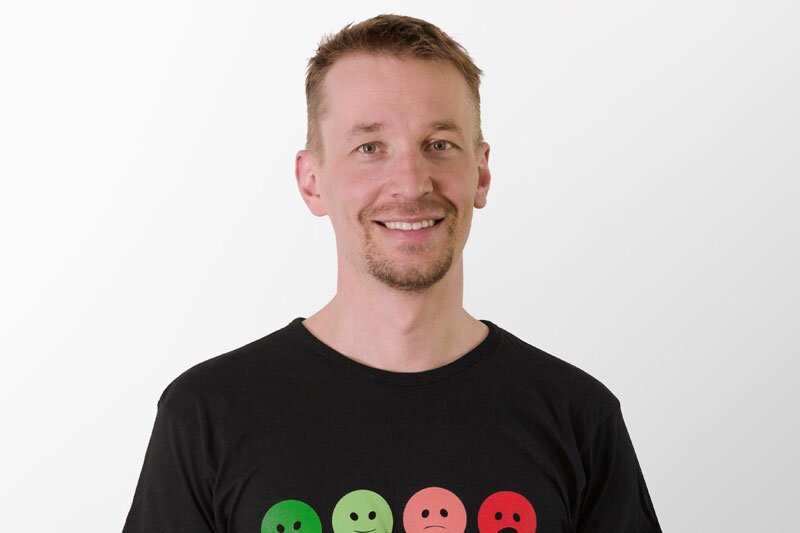 Guest Post: The future of investment in passenger experience and sustainability post 2020
Heikki Väänänen, of HappyOrNot, explains how COVID-19 will catalyse two key investment trends in aviation
Heikki Väänänen, founder of HappyOrNot, explains how the COVID-19 pandemic will ultimately catalyse – not impede – two major growing investment trends in aviation.
As we move into a new decade, in the throes of a global pandemic, the future of the travel landscape seems harder to predict than ever before.
Before the pandemic turned the world on its head, international travel was on track to grow exponentially.
The trajectory for the aviation industry in particular anticipated great strides.
In 2018, research from the Iata predicted global air passenger numbers to double over the coming two decades.
This month, however, Heathrow airport reported that air travel was down 82% year-on-year from October 2019.
The unforeseen challenge
Experts now fear that it could take years until operators regain passenger numbers comparable to pre-2020 levels.
The unforeseen challenges that the global travel industry faces have resulted in an urgent need for reactive efforts to re-instill public confidence in travel operations.
And the short-term adjustments being made towards this goal now will frame the more long-term investments in the years to come, enhancing the passenger experience and refining the industry's focus on a global push towards greener and more sustainable travel.
Immediate opportunities for growth within the industry have been stalled (to say the least), but smart remodelling and future investments in line with fast-changing customer expectations will help restore customer confidence and lead the way to the recovery of the industry.
Current customer needs are undoubtedly centred around the issues that the pandemic has exposed.
The reactive measures that have been implemented internationally emphasise ways in which airports and airlines are altering processes to return customers to the pre-pandemic sense of ease and prioritise their wellbeing.
To understand how these immediate needs of the industry are going to shape future change, we need to look at the impact on broad trends that were already underway before this year.
The aviation industry has been increasingly integrating technology into existing processes throughout the travel journey.
Digitising the entire travel experience
For instance, many airlines are now using digital boarding passes, and airports around the world are opting for digital check-ins, electronic passport gates, and automated bag drops.
Beyond the airport, technology is becoming ever-more widely embedded into manifold aspects of people's everyday activities and personal lives.
This has meant that passengers are increasingly willing to engage with new technologies employed by service-providers, and the global travel industry can benefit from passengers' confidence with integrated technologies that enhance processes to improve comfort and ease and reduce waiting times.
The pandemic will no doubt accelerate the embracing of these innovations by operators and customers alike.
By digitalising processes, it becomes possible to create a more personalised and seamless journey for each individual passenger through their smartphones, relying less on person-to-person contact.
As well as cutting paper use, airports are looking to invest in technologies that will allow efficient crowd management digitally in real-time, limiting the need for passengers to come into close contact with people outside of their travel group.
The fundamental purpose of implementing these short-term investments in customer experience is to ensure that passengers feel comfortable to travel in a time of prolonged limitations and changing restrictions.
Operators will need to react to the continuing challenges that this pandemic presents within the industry.
They will also need to evaluate the effectiveness of the steps and measures taken to ensure customer safety and satisfaction, and use this analysis to continue to adapt in unison with the new technologies that have, and will continue to, alleviate pressures on staff and customers alike.
Prioritising customer safety, comfort, and leisure will be one major focus for future investments.
The acceleration of sustainable practices
But customers are also increasingly expecting and demanding sustainable practices from operators, with many feeling that environmental responsibility is as important a concern as their personal comfort and travel experience.
Global awareness of climate change in recent years has sparked calls for action across all industries.
As the sense of responsibility spreads among the public, so does corporate investment in more sustainable operations.
Recent innovations in transport have seen more trains, buses, and cars all favouring electric engines.
In sustainability, as in customer experience, the pandemic has forced accelerated industry change, as older, less fuel-efficient aircrafts are being retired early due to the lower global demand for travel.
This makes way for more fuel-efficient planes, utilising modern engineering.
With research into hybrid and electric engines not yet supplying a current model for mass commercial flights, concentrating innovations on green travel will make aviation operations more appealing to an increasingly eco-conscious clientele, while upholding the commitments of CORSIA to build a more sustainable future for the industry.
This year, and the coming years, will be some of the toughest that the aviation industry has weathered in its history.
In these trying times, transparency and communication will be important tools to reinstate and retain customer loyalty.
Passenger wants and needs are changing, with demands for smoother, safer, and more-responsible travel experiences.
By listening to these needs and answering them with transparency, aviation operators open the conversation that works towards an industry that is more sustainable, profitable, and trusted.