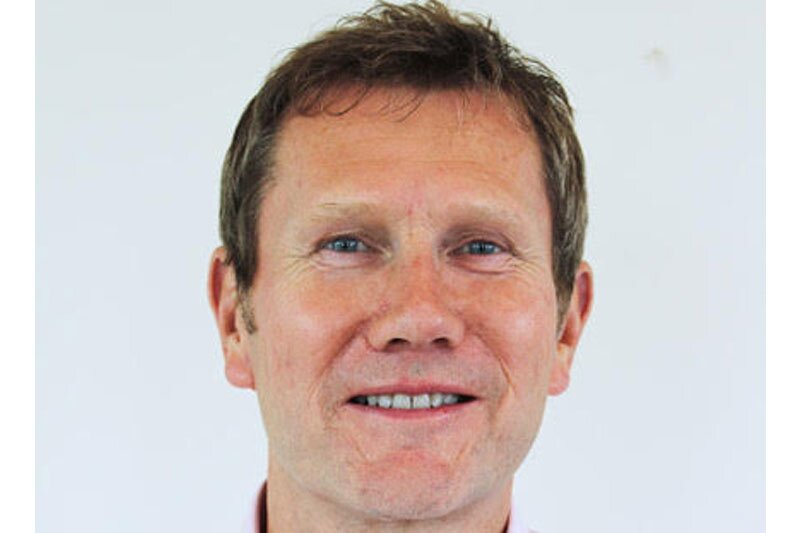 Guest Post: Personalisation in the era of big data breaches
The stakes are high, says Trevor Didcock, Futurice director and former easyJet CIO Continue reading →
The stakes are high, says Trevor Didcock, Futurice director and former easyJet CIO
Intense competition and tight profit margins mean that airlines are under growing pressure to monetise the wealth of customer data they have access to by developing a more tailored approach to each passenger. From bespoke landing pages to individualised offers and calls to action, personalisation is increasingly an indispensable tool when it comes to airline differentiation.
Meanwhile, the recent British Airways data breach in which 380,000 BA customers had their bank data stolen, looks set to deepen passengers' conflicted views around data sharing and personalisation. A recent YouGov survey revealed that 43% of those surveyed wanted airlines to remember their personal interests and preferences when they travel while 73% of respondents would not be willing to exchange more personal data for further personalised services.
How can brands reassure passengers that they can be trusted with their personal data? Here are four steps airline brands should adopt to square the privacy/personalisation circle.
1. Learn security lessons from private jet travel
Data security is increasingly an arms race for organisations across all sectors. The stakes for the travel industry are particularly high because the passenger data is so rich: in addition to sensitive financial and ID data, companies also know passengers' travel itineraries in advance. What made the BA breach so serious was that customers' card verification values (CVVs) – which safeguard online payments – were stolen.
The investigation into who was to blame for the BA hack is ongoing however one thing is clear: companies handling sensitive personal data must increase their vigilance around potential threats and where necessary increase the level of investment in state-of-the-art data security systems. There is an opportunity here to learn from the private charter jet sector, which is dealing with not just data security but the physical security of high net worth travellers.
Startup Volavia for example, which applies blockchain and cryptocurrency payments to the transfer of private jet travel itinerary information, offers a potential model to turbo-charge privacy management across all modes of travel.
2. Anticipate passenger needs and be contextually relevant
Personalisation looks different in budget and full-service carriers. Passengers who buy primarily on price are more likely to be happy with a relatively commoditised service although low-cost carriers must look for opportunities to make the booking process as personalised and easy as possible, remembering customer preferences and making contextually appropriate personalised offers for both routes and services. For full service carriers, personalised services need to focus on ensuring passengers feel looked after, whether its cabin crew greeting frequent flyers by name, offering concierge services such as chauffeurs and personalised parking or replicating in-flight services in the lounge area.
Elsewhere, both budget and full-service airlines could use personalisation to do more of the thinking for passengers, as air travel can be an anxious experience. For example, using personalisation and location services to generate push notifications about gate assignment and walk time or flagging baggage carousel numbers on landing helps to ease the journey and represents small steps towards building customer loyalty and trust. Passengers whose journeys have been seamless and easy as a result of airlines really thinking about their individual needs are likely to be more receptive to personalised offers around inflight duty free/meals, entertainment and seat choice – the more profitable end of personalisation.
3. Be upfront about what data you are holding and why
Post GDPR, are airline brands doing enough to explain to passengers how, where and for what purpose their data is being used and stored? This doesn't have to be communicated via intrusive pop-ups or email messages, instead, it should be straightforward for passengers wanting to find out more, to do so.
Data security is a key concern and businesses must reassure passengers that no inferences will be drawn from data collected about them about sensitive issues such as their political leanings or sexuality. Any inference that forms part of the customer profile should be available to them to review, correct or remove if requested.
4. Be transparent about the trade-offs
A key way for airlines to build trust around personal data is to make sure passengers understand the connection between personalisation and their data. Generally speaking, the more positive an impact personalisation has on their customer journey, the more willing passengers are likely to be to share personal data.
The Face Recognition Experiment at Helsinki Airport is a good example of how this value exchange can work. Before arriving at the airport for their flights, Finnair frequent flyer customers who volunteered for the trial were asked to take three photos of their faces and upload them to a central server where the images were converted to untraceable biometric IDs.
In return, the project gave these customers a more personalised, "hands-free" check-in experience: as the trial participants queued at the dedicated check-in desk, a ceiling camera took their photo and matched it to the one they had uploaded to the system. The passenger details flashed up on the screens of the check-in desk allowing staff to greet the passenger by name as they arrived at the desk to start the check-in process proactively.
In this instance, sharing facial recognition data was worthwhile for passengers because it helped enhance their experience of check-in and they could see the potential for its use at other points on the customer journey. It also helped that the Finnair customers felt involved in trialing this new technology – inviting customers to experiment and co-create new services is a great way to build trust around sharing data.
Delivering personalised services which enhance the passenger experience while being mindful of data privacy concerns, is a big challenge for airline brands. Equipped with the right customer-centric mindset, airlines can meet passengers' needs for delightful personalised experiences without compromising their privacy. While the stakes are high, those that excel in squaring the circle are likely to be seen as the champions of customer experience and the pioneers of new technologies.