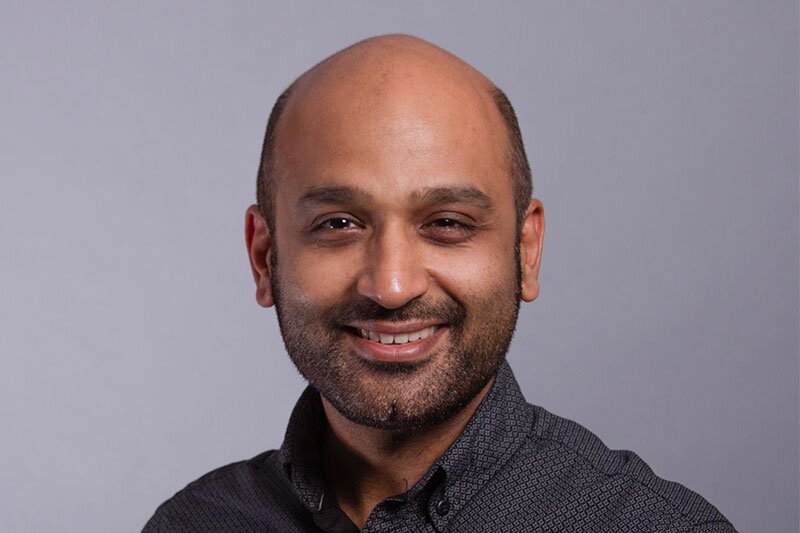 Guest Post: How contactless technology will get people travelling again
Jagdish Ghanshani of Publicis Sapient, explains how contactless and touchless technologies are rebuilding confidence among travellers
Jagdish Ghanshani, managing partner for travel and hospitality at Publicis Sapient, explains how contactless and touchless technologies are rebuilding confidence among travellers 
Whilst for the majority, travel is now permitted, it isn't without its limitations.
Taking valuable lessons learned from the pandemic, the industry needs to be putting in place a number of measures now to ensure they best meet evolving customer needs for the future.
Fear of catching the virus and social distancing measures remain the main barriers to a return to normalcy.
Despite being on the other side of the curve, according to research, 70% of the public, across markets, expect the impacts of the pandemic to last for more than a year.
This means people are becoming resigned to living with Coronavirus for the foreseeable future and traveller confidence will likely remain low.
Going forward, travellers are going to increasingly value experiences that minimise risk through reducing human interactions and provide contactless or touchless options across their entire travel journey.
Whilst touchless technology is not a new concept, the onslaught of Covid-19 has accelerated this trend, creating new demand as airlines and hotels are finding ways to create a safe environment for travellers and staff alike.
To get the industry prepared for a new normal, certain contactless technologies will gain widespread adoption and investments.
Mobility Experiences
From digital check-in to using your mobile phone as a room key, most travellers expect a seamless (and now contactless) digital experience that can be activated by their personal mobile devices.
Experiences such as digital check-ins and mobile boarding passes have overridden previous physical interactions.
These technologies are already commonly used experiences in the airline sector; many major airports have the infrastructure that allows for the flight boarding process to be contactless for the most part.
Hotels are also now accelerating their efforts in updating their websites and corresponding apps to enable these basic self-service experiences, handing over more control of the traveller journey to the travellers themselves.
Particularly in the US, the number of hotels equipped with digital room keys has increased substantially over the past couple of years.
And today, most major hotel brands offer use of a mobile room key for their loyalty members at many of their properties.
These mobile keys also act as access to lifts, leisure facilities, parking and other common areas that usually require proof of residence.
In the future, with lofty sustainability goals to reduce plastic use, coupled with digital channels replacing traditional analogue tasks, the use of mobile access keys will widely become the norm, making for a more convenient and safer traveller experience.
Bots and Robots
Until now, hotels have been experimenting with digital concierges in select properties but COVID-19 has forced hotels to take the concept seriously and enable it at scale for their guests.
Guests can either use their mobile apps or voice activated tools such as Amazon Alexa or Google Home to make common service requests such as needing more towels, room service or making spa bookings.
In larger resorts, guests could also reserve loungers or umbrellas at the pool or beach. This makes the entire service experience for the guest contactless.
Whilst large hotel companies are likely to invest in building and enhancing their proprietary digital and PMS platforms, independent hotels could partner with platforms such as Vouch and Beachy to rapidly enable such services.
The travel industry can also use robotics to improve efficiency when it comes to cleaning and reducing traveller exposure to staff in 'front-stage' service roles such as housekeeping and valets as examples.
Smart Kiosks
As quickly as we moved to touchscreen, we shift again to touchless experiences. But this doesn't have to mean wasted investment.
Existing touchscreen kiosks where possible, can be retrofitted to provide a touchless experience in a manner that is realistically scalable, cost-effective, and requires minimal fabrication and technical effort.
The use of infra-red sensors, cameras and overlay frames enable such retrofitting.
Expect to see an increase in screening including biometrics throughout airports in an effort to reduce the risk of air travel for passengers and employees; common health screening procedures such as temperature checks for passengers and guests will be critical.
This can be best enabled through specialised self-service, touchless kiosks.
In addition, facial recognition and/or ID scanning capabilities can support self-check-in allowing for shorter wait times and minimal physical interaction.
Contactless Payments
By now, it's no secret that COVID has all but eliminated the use of cash. As early adopters of ecommerce, airlines are used to processing online payments before issuing tickets.
Over the years, their systems have matured to process complex cancellations and refunds. However, hotels have their processes designed to swipe physical cards at the reception.
This is rapidly changing as they invest in integrating their reservation and property management systems with different payment providers to process online payments.
For corporate travel, payments through virtual cards like Confirma Pay is gaining in traction.
These virtual cards are set with spend limits and authorised merchants that are integrated with companies' expense management systems.
Singapore's Changi Airport and Bejing's Leyeju Smart Hotel are examples of great innovation in contactless experiences and technology in the travel industry.
Seeing over 65 million passengers a year pre-Covid, Singapore's Changi Airport is a leader in design and innovation and acts as a beacon of inspiration to airports around the world.
In an effort to get people travelling again, they've has been investing in a range of innovations over the past few months with the goal of reducing infection at every stage of the passenger journey.
An example is the implementation of automated check-in kiosks. Screens are equipped with infrared proximity sensors making the check-in and bag drop process touchless.
In addition, the same technology enables no-touch elevator buttons. Changi has also deployed cleaning robots programmed to continuously disinfect carpets.
Furthermore, a face and eye biometric system has been implemented in the immigration clearance lanes for passengers registered with the immigration authority instead of the fingerprint scan – although this feature is not exclusive to Changi and many other major airports also offer this feature to manage long immigration lines.
Beijing-based Leyeju Smart Hotel is developing a chain of smart, contactless properties.
Features include guest reservations made through the website or app; check-in facilitated with facial recognition; robot deployment to guide guests to their rooms; and lights, temperature control and water are all controlled automatically.
This level of automation is allowing each hotel to operate with just two employees to manage exceptions and overrides.
This puts Leyeju's operating costs around 40% lower than standard hotels. On the flipside, this sets a worrying example for future employment in the hotel sector.
As we learn to live with Covid-19, consumers will become conditioned to contactless experiences, not only expecting them but actively choosing them over more traditional physical interactions.
The industry as a whole needs to be investing in contactless technologies to regain passenger confidence, lessen government enforced restrictions and get people travelling again.