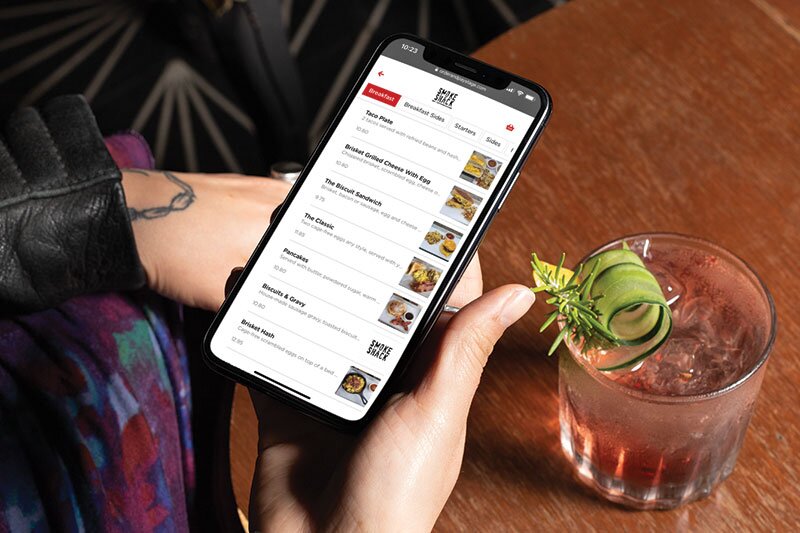 Grab contactless airport ordering tech integrates LocusLabs indoor mapping platform
Service adopted by LaGuardia airport is designed to avoid queues and enable social distancing
LocusLabs has completed the integration of its indoor mapping and location platform with Grab's airport mobile ordering technology.
The integration allows travellers to find food retailers near their location in the airport terminal, place a mobile order, pay and use wayfinding to navigate.
Users can do all this on a mobile web browser and do not have to download a dedicated app.
Grab is an airport e-commerce platform that connects airport restaurants and stores to travellers and enables contactless ordering and payments.
The service was first deployed at the new LaGuardia Terminal B by LaGuardia Gateway Partners, manager and developer of the terminal and a member of Vantage Airport Group.
Steve Thody, senior director, project initiatives at Vantage Airport Group, said: "We're pleased to partner with LocusLabs and Grab to maintain safety, improve efficiency and enhance the passenger experience at LaGuardia Terminal B and across our broader network of airports.
"Vantage has always embraced the opportunity to do things differently. As our work on a contactless airport journey, from digital wayfinding and signage to hands-free ordering and payment, was already underway prior to COVID-19, Vantage and its partners are well positioned to help travellers navigate the new reality of air travel precipitated by the pandemic."
"The integration of LocusLabs maps with Grab functionality gives hungry travellers everything they need right at their fingertips and puts the power in their hands to help stay safe and avoid queues as they navigate through the airport," said Jeff Livney, chief experience officer at Grab.
"Our combined technology minimises staff and passenger interaction to give both groups peace of mind, reducing the burden on the airport team and information desk, and helping people to social distance."