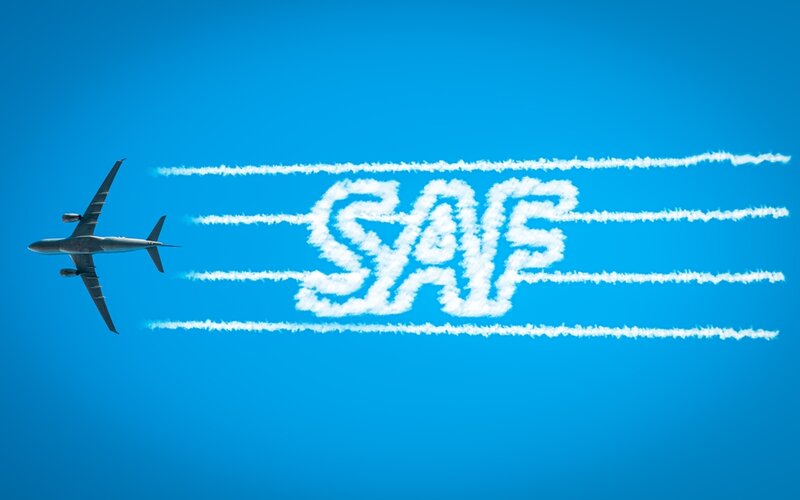 Google joins one of the world's largest sustainable aviation fuel programmes
Tech company joins Amex GBT and Shell Aviation program powered by blockchain platform Avelia
B2B travel platform, American Express Global Business Travel (American Express GBT) and Shell Aviation has announced that Google has joined its SAF programme.
Google's collaboration with Amex GBT and Shell Aviation builds on its goal to reach net zero across all its operations and value chain by 2030 and contributes to global climate solutions.
The programme that launched in 2022 with 1 million gallons of SAF available for corporate customers, enough to power almost 15,000 business trips from London-to-New York, "demonstrates how the private sector can drive systemic change and help finance aviation's transition to net zero".
It brings together global giants including Google, Aon, Bank of America, Delta, Cathay Pacific, JetBlue and Japan Airlines.
Michael Terrell, sr. director of climate and energy of Google, said: "The use of SAF will play a critical role in helping the aviation sector on its path to decarbonise.
"Joining Amex GBT's sustainable aviation fuel program further represents Google's continued efforts to accelerate the global transition to a carbon-free future."
Andrew Crawley, president of American Express Global Business Travel, said: "Business travel is a crucial passenger segment for aviation, accounting for around 15% of air travel globally and generating around 40% of revenues.
"To have Google join our growing SAF program demonstrates how corporate collaboration can accelerate aviation's transition to net zero and enable more sustainable travel."
Jan Toschka, president of Shell Aviation, said: "Considering Google's stature and prominence this announcement represents an important milestone for decarbonising aviation.
"As scaling the uptake of SAF will only be possible if all parts of the aviation value chain work together, we're thrilled to work with such an influential and forward-thinking company."
American Express GBT and Shell Aviation's SAF programme is powered by Avelia, one of the world's first blockchain-powered digital SAF book-and-claim solutions for business travel.
Avelia uses blockchain to provide clear and transparent tracking of the environmental attributes of SAF delivered into the aviation fuelling network.
Toschka added: "It's great that through the Avelia program Shell Aviation will supply SAF to support Google in cutting emissions from its corporate flying.