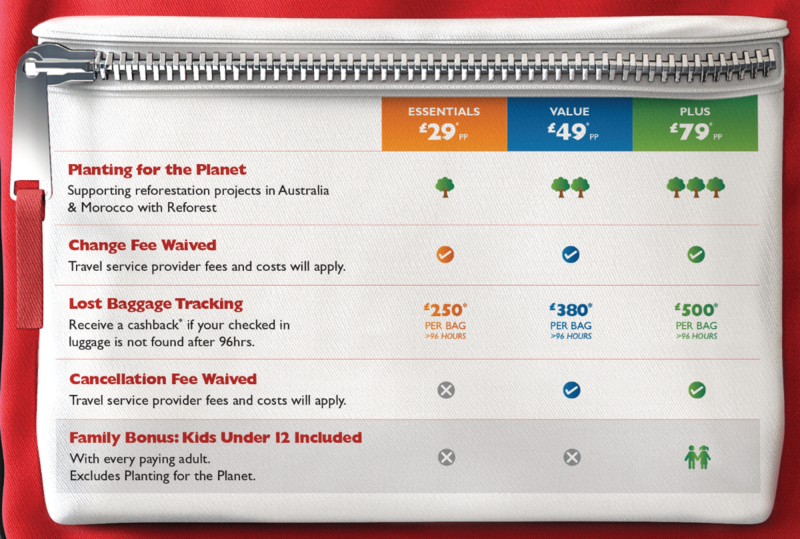 Flight centre launches Captain's Pack travel perks for enhanced customer value
New offering is based on data and customer feedback
Flight Centre has launched a new pack of select travel perks through its Captain's Pack offering, when booking flights, accommodation or holiday packages exclusively with the UK brand.
The range of benefits includes perks such as lost baggage tracking and cover, waivers for cancellations and changes in fees, and a family bonus perk where every paying adult will have the associated benefits apply to kids under the age of 12 travelling alongside them.
The items bundled together in the Captain's Pack offer customers "great value" due to the price to purchase each item separately would be more expensive.
The Essentials option starts at £29pp with the Value option starts at £49pp and the Plus option starts from £79pp which enables travellers' choice which best suits their need, though the higher the tier the greater the perks offered.
To enable the travel perks to their account, customers will have to inform one of Flight Centre's agents of their chosen pack, when booking travel plans.
Andrew Stark, global managing director of Flight Centre, said: "We've looked at our data and customer feedback globally over the last four years and have come back with a value pack based on current customer needs."
"Additionally, we're particularly proud to welcome families back to travelling with a Family Bonus that lets children under 12 go free with every paying adult with a Captain's Pack to share its benefits at no extra cost."
He added: "The Captain's Pack is exclusive to Flight Centre. No other travel agency offers anything quite like it.
"We see it as a duty-of-care offering that reflects the changing needs of travellers and shows that Flight Centre is always here for the customer."
Flight Centre has partnered with Reforest to assist with reforestation projects in Australia, Morocco, Canada and New Zealand as part of the perks package.
Each time a customer buys a Captain's Pack, Flight Centre will plant a number of native trees on behalf of the customer as part of its reforestation partnership.
The partnership hopes to plant one million trees in the first year.