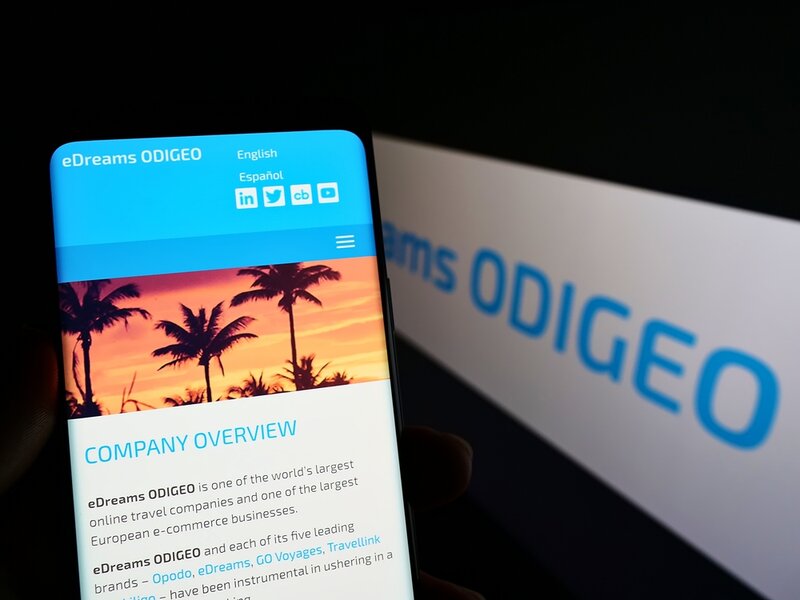 eDreams ODIGEO unveils enhanced measures to protect consumers hit by travel disruptions
One initiative sees 15 airlines have flight sales discontinued for failure to comply with refund rules
Leading online travel company eDreams ODIGEO has revealed a string of new measures implemented across the company to protect consumers.
Measures are focused on three key areas including leveraging technology to deliver exceptional customer service, enhancing financial protection for consumers and advocating for consumer rights with key regulatory bodies.
As a new measure, eDreams ODIGEO has decided to discontinue the sale of tickets for 15 airlines that have consistently breached their refund obligations to consumers.
Some airlines take several weeks and some take months, to process refund requests that the travel company has placed on behalf of its customers.
On an annualised basis, the Company is already processing over 15 million euros in advanced refunds to customers and intends to broaden its scope in the near future.
Through the provision of advanced refunds, the business has effectively reduced the average waiting period to just four days, well below the seven-day limit that airlines must adhere to.
The online travel giant said they will not disclose the brands of the concerned airlines at this time but may revisit this decision if the carriers continue to withhold customer refunds.
In the meantime, they continue to work on behalf of its customers to retrieve these refunds.
eDreams ODIGEO has already been advocating for stronger enforcement against airlines that do not comply with applicable passenger regulations but have said it will continue to do so.
It has worked closely with key bodies such as the European Commission and the UK's Civil Aviation Authority to share insights on the state of refund policy adherence in the airline industry.
This activity is paired with another initiative where they've worked with other industry peers, to call for regulators to establish a bankruptcy fund to better safeguard customers in the event of airline insolvency.
The final measure eDreams ODIGEO has rolled out to deliver protection of its consumers, includes the biggest operational effort the Company has seen in its 23-year history.
eDreams grew its refund operations teams by tenfold and increased its front-line support agents by 550 additional staff members.
This move saw eDreams ODIGEO provide resolutions to over 6.4 million travellers hit by airline and airport disruptions since March 2020.
The company put their success in securing customer resolutions during such this time period of travel disruption, to leveraging its technology capabilities.
The introduction an industry-leading digital self-service platform that enables customers to efficiently manage their itineraries without the need for agent assistance, was part of this.
Significant investments in customer service technology, coupled with enhanced training for travel agents, have enabled results for the company that are a "testament" to its commitment.
Nine out of 10 eDreams ODIGEO customers currently report being satisfied to very satisfied with the service they have received, while 91% of customers use digital channels to resolve disruptions, such as flight cancellations and schedule changes, eliminating the need for communication with customer service teams.
The company said it is committed to "further enhancing these digital channels to provide even better support to customers affected by disruptions".
It has also achieved nearly eight in 10 assisted support calls to be answered within 60 seconds.
Dana Dunne, chief executive officer of eDreams ODIGEO, said: "Our customers have always been the driving force behind everything that we do.
"Today, we are proud to announce a comprehensive set of measures that will enhance our strong pandemic response to provide even higher levels of reassurance and confidence for travellers who book with us.
"Our goal is to make our customers feel supported and accompanied throughout their entire journey, especially at times of industry disruptions.
"As advocates for our customers, we recognise the crucial role that online travel agencies like eDreams ODIGEO play in representing consumers' interests before key industry stakeholders.
"As the world's largest flight retailer outside of China, we will continue leveraging our position to drive further significant advancements for consumers in our industry.
"We appreciate the continued cooperation of our airline partners and regulatory bodies in this effort and are looking forward to continuing to work closely with them for the benefit of travellers worldwide.
He added: "Enhancing our customers' experience will always be our top priority."