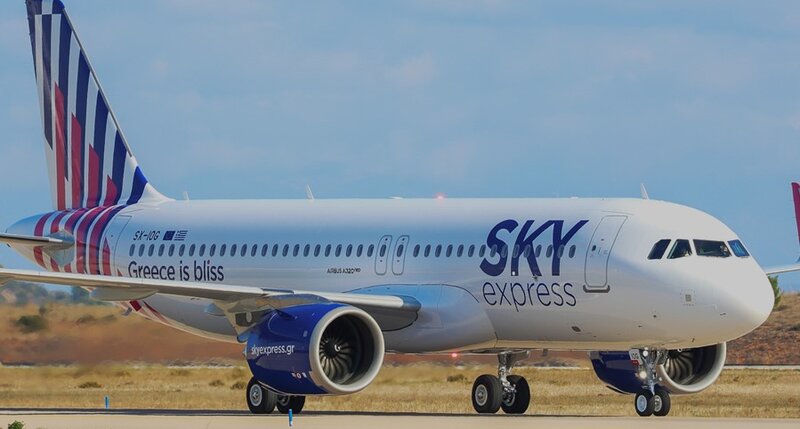 Dohop adds SKY Express to virtual network and easyJet's Worldwide connectivity
Latest partner announced for Icelandic tech firm's virtual interlining platform
by Kaia Hicks
Dohop has added Greek airline SKY express as its newest partner joining the Worldwide by easyjet virtual interlining network.
The deal will help to expand Worldwide's destination options by offering connecting flights throughout Europe and beyond.
SKY express operates domestic flights as well as flights to destinations across the continent and is the latest to join Icelandic firm Dohop's growing network of partner airlines.
Dohop's interline technology will enable customers to find and book low-cost flight combinations for self-connecting itineraries on Worldwide by easyJet to more than new SKY express destinations across Greece and beyond.
Sarah Hanan, Dohop commercial director, said: "Since developing Worldwide by easyJet, we have been able to open new global destinations to low-cost airlines around the world.
"Our virtual interline technology enables partnerships between airlines and connects travellers with a seamless, quick, and easy transfer through one of our connection hubs across Europe.
"We welcome SKY express to our growing network of partner airlines and look forward to opening new commercial opportunities for them."
Yiannis Lidakis, commercial director from SKY express, added: "We want to thank Dohop for our cooperation.
"We continue our efforts for continuous growth and this gives us the opportunity to have more new collaborations with important companies in our field.
"This cooperation is of strategic importance for us because its main goal is to offer our passengers more options, but also to strengthen the potential of our country as a dynamic travel destination."
Sophie Dekkers, chief commercial officer at easyJet, said: "At easyJet we're committed to making travel as easy as possible as well as providing great value and more choice for our customers when they travel.
"We are delighted to be working with SKY express and Dohop to open up access to even more new destinations this summer and explore all that Greece and its islands have to offer, through our innovative Worldwide by easyJet platform.
"We look forward to taking customers on their long-awaited holidays and we are confident these additions to our Worldwide service will be very popular with those looking for a seamless way to explore more of the beautiful sun-kissed islands that Greece has to offer.
"We have been delighted with the appetite of partner airlines to expand Worldwide across our network thanks to our reputation for great value fares, excellent customer service, and our strong positions at Europe's leading airports and we remain focussed on offering our unique connections service at more major airports across our network."