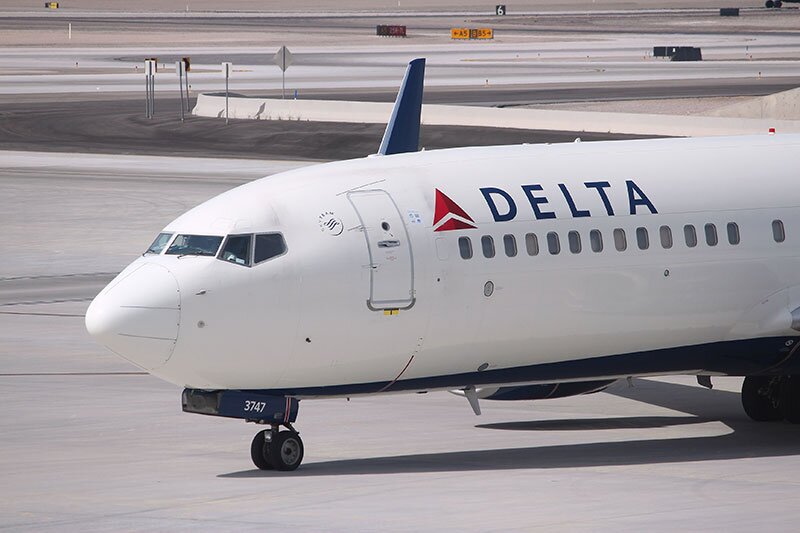 Delta and Skyteam are building digital solutions to support recovery of travel
Airline aims for a pre-pandemic experience while developing for the future
Delta Air Lines plans to introduce new tools aimed at reopening international travel this summer.
The US carrier is working with partner airlines within the SkyTeam alliance to build seamless travel while testing new digital solutions to aid travel recovery from the pandemic.
Innovation vice president Matt Muta outlined how Delta – Virgin Atlantic's transatlantic partner – is using technology to help the industry return to a pre-Covid travel experience, while keeping an eye to the future.
However, he described digital passports as a "misnomer"
"A passport is an official document issued by a government, certifying the holder's identity and citizenship that entitles them to travel abroad. We'll leave it to governments to decide on entry requirements and what's accepted to cross borders," he said.
"Where we can be innovative, though, is in making it as easy as possible for our customers to navigate and address those requirements. That's what we've been working hard to do since the onset of the pandemic.
"We want to develop an integrated suite of digital tools available via Delta channels that takes the guesswork out of the customer journey.
"Earlier this year, we introduced a test upload capability in partnership with TrustAssure in a handful of airports that has helped bridge the gap between paper documentation and digital credentials, but we are hoping to go a step further.
"Our goal is to bring one solution to customers that helps them schedule a test, manage their results and other health documents, and automatically verify they have met the requirements for entry at their destination in a seamless, secure way – and we are making progress."
He added: "We recently launched a limited test of a new solution that will let customers schedule a Covid-19 test within TrustAssure's network of test providers, verify their results and automatically confirm the necessary requirements, which are provided by Iata, have been met prior to check-in.
"All of this is built into a familiar pre-travel process on delta.com and makes the process of managing health documents a lot easier for customers."
Muta said: "Our goal is to build a system that can adapt to both government requirements and customer needs both today and down the road.
"We recently began testing an initial version of our solution for eligible customers travelling between Atlanta Hartsfield-Jackson International airport and London Heathrow, and initial feedback has been promising.
"We are fine-tuning the functionality based on the great feedback we have received so far and looking at how to bring it to more customers in the coming weeks."
He insisted that passengers' data privacy was "critical" adding:  "The beauty of the system we are creating is that all customer health data is verified independently – Delta is not actively interpreting a customer's health data and none of it is stored on Delta's servers.
"Once the customer's test verification status is confirmed by TrustAssure, they can feel confident they have met the health requirements for entry at their destination."
He added: "The solution we are building is designed to evolve as requirements change.
"In the future, customers will be able to verify their vaccination status automatically like they can with Covid-19 test results, but there is still work to be done at the government level to determine the policies related to travel for vaccinated people and what governments will accept or support as proof of vaccination.
"For many customers, a vaccination requirement will not be new. Many destinations in Africa and South America require additional health documentation and vaccination records for entry. The difference between those requirements and the current environment is scale. Covid-19 has touched virtually every part of the world, and everyone is adapting to that impact."
The airline is doing "everything we can" to help policymakers align on accepted health standards, "so we can then develop the solutions that will support those new requirements and facilitate our customers' travel".
Muta admitted: "We've been saying for a while that international recovery would be choppy, but there are encouraging signs customers can be excited about.
"A few destinations are reopening for US customers, including Iceland but many long-haul international destinations remain closed to US passengers for all but essential travel, with strict restrictions for entry.
"Even so, our teams have been working hard over the past several months to make it easier for customers returning to travel through our new Travel Planning Center, Delta Discover Map and more.
"And while it is clear we still have a long road ahead before we see international travel return to pre-Covid levels, we're moving in the right direction.
"We have been working closely with SkyTeam, the global airline alliance, and each of our global airline partners throughout the pandemic, sharing best practice on the health and safety measures in place throughout the journey and focusing on how we can create a stress-free travel experience as customers navigate new and future requirements needed for international travel.
"Ensuring that our customers have the digital resources they need is critical. That begins at the initial booking. They need to understand the tests required for travel and, ultimately, the documents they'll need before they go.
"It is imperative that we deliver the technology solutions, such as touchless check-in, that ensure a seamless experience for our customer's benefit across the partners. Customers want a smooth, connected and stress-free travel experience."