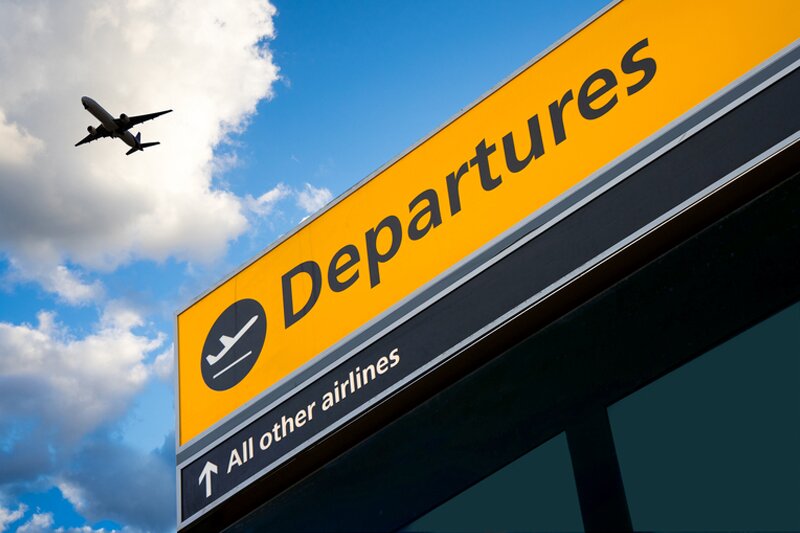 Border queues 'down to bugs and restriction changes'
E-gates at Heathrow have failed several times in recent days
Lengthy border queues may be the price of increased numbers travelling, industry insiders have warned.
Last week, the government slashed the countries on its red list from Monday and the Foreign Office (FCDO) relaxed its travel advice to more than 80 destinations in two waves.
Industry leaders welcomed the reduction in restrictions following the scrapping of pre-departure tests from October 4, with Abta chief executive Mark Tanzer suggesting: "The government acted on the industry's calls."
But Travel Weekly understands Border Force is struggling to cope with arrivals due to bugs in a new back office system and the sheer number of changes at the border.
E-gates at Heathrow have failed several times in recent days and failed again on Tuesday morning according to an aviation source who explained: "A new Border Force back office system has bugs. They rolled it out too quickly under pressure from the industry and the Department for Transport."
The source warned: "This is likely to continue for the foreseeable future. They keep finding new bugs."
A second source told Travel Weekly: "They moved a shed load of countries off the red list and massively increased the countries on the recognised vaccination list. The speed at which changes have to take place following each announcement puts enormous pressure on the system and there is hardly any time to do proper testing.
"The fewer changes to the technology the better, but you're not going to say 'Don't update it'. Unfortunately, it will be some time before the border experience is consistent across the day or as it was in 2019."
The source noted: "The government has said 'Travel will be different'. As we get more simplicity into the system, we hope it will stabilise. But there is a lot of pressure on Border Force. It needs investment and not just in people."
The government cut the red list from 54 countries to seven, leaving just Colombia, the Dominican Republic, Ecuador, Haiti, Panama, Peru and Venezuela on the list, and recognised the vaccinations and certificates of 37 additional countries including India and Turkey.
A day earlier, the FCDO relaxed its travel advice for more than 30 countries, saying it would "no longer advise against travel to non-red list countries on Covid-19 grounds except in exceptional circumstances".
Scotland and Wales also adopted the changes although Welsh health minister Eluned Morgan described them as "not without risk" warning: "We're concerned about the cumulative impact of the risk in opening up travel."
That was not enough for World Travel & Tourism Council (WTTC) chief Julia Simpson who criticised retention of the red list, saying: "There is no justification for a red list to remain."
However, an industry source explained: "The fact there are only seven countries on the list suggests there is some rational thinking behind it. It's not clearly defined, but there are several principles. One is the level of variants of concern – the government is still concerned about the Beta variant – another is the prevalence [of Covid] and a third is the level of trust in the data."