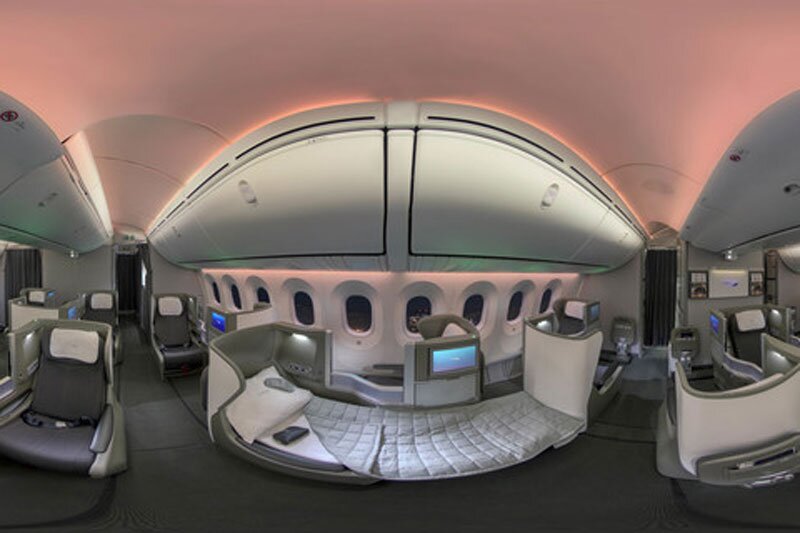 BA trials virtual reality tech to encourage upgrades
Hangar 51 start-up accelerator scheme member Skylights is supplying headsets Continue reading →
British Airways is trialling virtual reality technology at Heathrow Terminal 5 check-in desks to encourage passengers to upgrade to long-haul business class.
Travellers are being given a 360° tour of the airline's Club World cabin so they can choose to upgrade their seat.
The virtual reality headsets are being supplied by tech start-up Skylights, which is part of BA parent company International Airline Group's Hangar 51 start-up accelerator scheme.
BA head of customer at Heathrow, Tom Stevens, said: "We are always looking at new and innovative ways to engage with our customers and virtual reality is the latest way we are using a rapidly evolving area of technology to further improve the airport experience.
"I'm thrilled British Airways is the first UK airline to be using the technology.
"The feedback from customers who have tried out the virtual reality headset has been incredibly positive; they love having a sneak peek at our swish
Club World cabin, with many justifying an upgrade as an early Christmas present.
"We're really excited about the many opportunities virtual technology offers for our customers on the ground, and in the air."