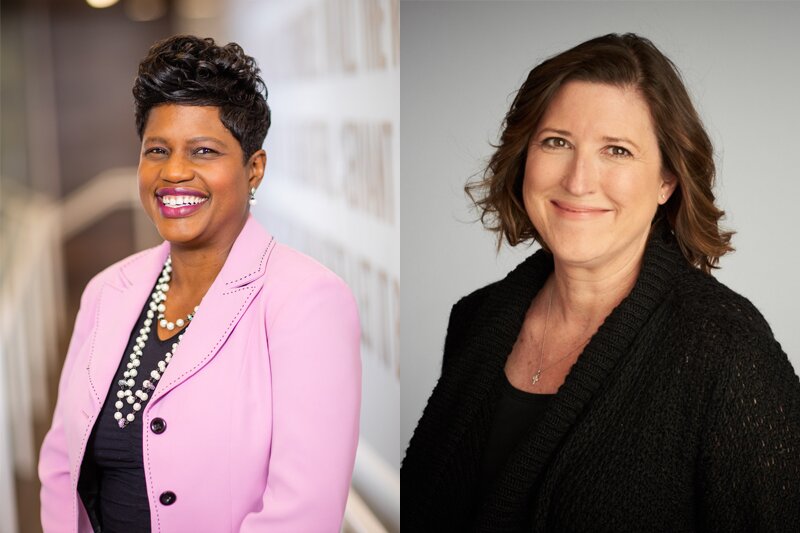 ATPCO welcomes two senior executives to its leadership team
Ellen Lee joins as chief commercial officer and Maya Bordeaux as chief people and culture officer
Flight retailing pricing and content provider ATPCO has appointed two executives to its leadership team.
Ellen Lee joins as chief commercial officer and Maya Bordeaux as chief people and culture officer.
The firm said the appointments will "help shape and drive the company's ongoing transformation" following the recent appointment of Alex Zoghlin as president and chief executive.
"Alongside other senior leadership at ATPCO, both Bordeaux and Lee will be focused on executing Zoghlin's vision of modernising and simplifying the way in which ATPCO operates with its customers and expanding ATPCO's value to the industry," it added.
Bordeaux has been tasked with identifying opportunities to enhance the experience of all employees by cultivating ATPCO's culture.
She has previously held several senior human resources leadership roles, including at McDonald's Corporation.
She also served as the senior vice president, people and culture, at Wilton Brands, and was most recently chief human resources and communications officer at Tribune Publishing.
Lee has decades of experience in customer-centric digital transformations and a background in e-commerce, business development, and innovation.
She previously held revenue management roles at American Airlines and Delta Airlines and was senior vice president commercial at G2 SwitchWorks, a company she co-founded with Zoghlin.
More recently, Lee led digital marketing and experience for Alterra Mountain Company, which owns and operates 15 resort destinations across North America.
Zoghlin said: "Our path to new markets, less complexity, and thinking more about what our customers' customer—the passenger—cares about, is what will drive success at ATPCO.
"However, to achieve our vision, continue our transformation, and take advantage of new opportunities, we need strong leaders like Maya and Ellen.
"With Maya's people-first approach to leadership, we will have a strong culture and ensure we lead with transparency, inclusion, and empowerment.
"As a customer-centric leader, Ellen will play an important role in our transformation journey. This is a good day for our industry and for ATPCO."