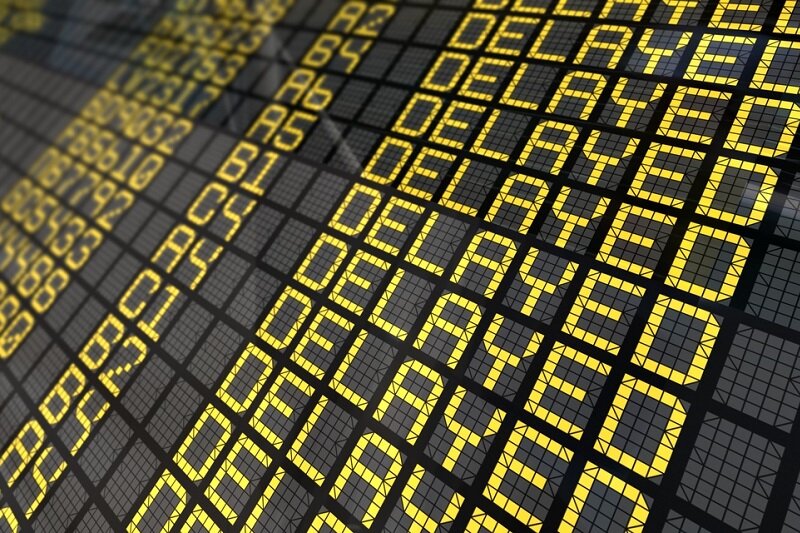 Amex GBT releases flight disruption tools as airlines face 'perfect storm'
Services include alternative flight recommendations and live chat with agents
American Express Global Business Travel (Amex GBT) has launched a set of tools to help travellers and travel managers deal with the increased number of flight disruptions they face after the pandemic.
According to the leading travel management company, travel has never been more "volatile and complex". It said data from flight tracking app Flightaware.com indicates that travellers are almost twice as likely to be delayed this year compared with last year.
Furthermore, capacity among the six largest US airlines is currently below 2019 levels which has created "a perfect storm" in which airlines have less flexibility to rebook passengers affected by delays and cancellations.
New support for travellers includes recommendations for alternative flights being sent to travellers experiencing disruption, via Amex GBT's Proactive Traveller Care (PTC).
Travellers can also now connect with traveller counsellors using WhatsApp in addition to the Amex GBT Mobile app chat or SMS channels.
PTC constantly monitors travellers' trips and contacts them as soon as a trip is delayed or cancelled.
Now when travellers respond, they can receive recommendations for alternative flights from the full range of Amex GBT airline suppliers in the customer marketplace.
Also, via the Amex GBT Mobile app, travellers can now share real-time trip changes with friends, partners, colleagues and clients via their preferred channel.
The app generates a link to an Amex GBT web page that shows a flight's live tracking status.
Meanwhile, a new dashboard in the Amex GBT's cloud-based reporting tool, Insights, gathers data from disruptions identified in PTC for a given company.
Travel managers can use the dashboard to track the impact disruptions have on travellers and improve duty of care.
Mark McSpadden, product strategy and user experience vice-president at Amex GBT, said: "As business travellers get back on the road, companies are putting more stock into the end-to-end travel experience. They want to reduce travel friction while giving employees more autonomy to plan, book and modify trips.
"We have prioritised developments that expand our unique proactive assistance services. Today, they deliver more actionable information and more convenient ways for travellers to stay connected to everything they need at every stage of their journey."
The Insights disruption management dashboard is available to all users globally; live flight status sharing is available globally for all Amex GBT Mobile app users; and PTC proactive recommendations for alternative flights are currently available to selected customers in the US and will be available globally by year-end.