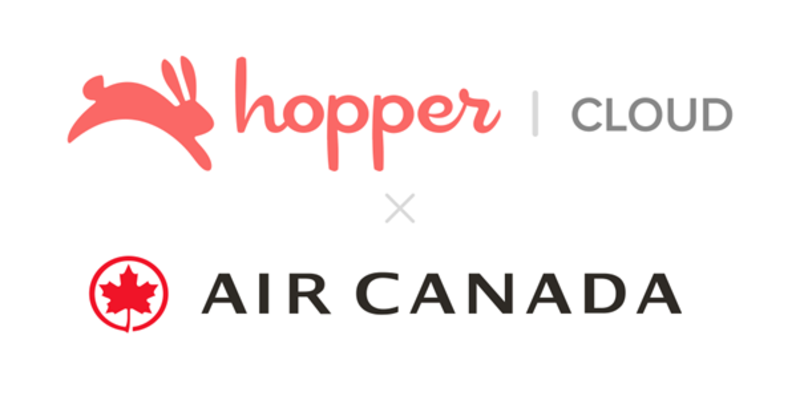 Air Canada partners with Hopper to offer travellers more freedom and flexibility
Travellers can now cancel flights up to 24 hours before and receive an immediate refund
Air Canada has announced a partnership with AI-powered travel booking app Hopper, giving the airline's customers more freedom and flexibility to change their travel plans when booking on the Canadian edition of aircanada.com.
The partnership means travellers can add Cancel for Any Reason to eligible non-refundable fare types booked on the Air Canada website, for a fee.
Powered by Hopper, the new feature then allows customers to cancel their flight up to 24 hours before scheduled departure.
Upon cancellation, depending on the level of coverage purchased, a refund of 80 or 100% of the original eligible booking will be issued immediately to the user's preferred payment method.
Cancel for Any Reason is available for Standard, Flex, Premium Economy Lowest and Business Class Lowest fares and is offered in addition to the standard Air Canada refund and cancellation policy.
Mark Galardo, executive vice president, revenue and network planning of Air Canada, said: "A cornerstone of Air Canada's customer promise is to offer the best selection of flights at appealing fare levels.
"We do this by providing a menu of branded fares, each with its own attributes so customers can design their travel to suit their needs but we also know that travel plans can change, so we are pleased to partner with an innovative Canadian travel technology partner such as Hopper to offer Cancel for Any Reason, giving customers added flexibility and peace of mind when booking,"
Dakota Smith, president and co-founder of Hopper, said: "We are thrilled to partner with Air Canada, which continues to lead the airline industry with innovative new features responding to its customers' needs in today's travel environment.
"Through Hopper Cloud, our B2B initiative, we can offer Air Canada a seamless integration with our ancillary products that not only benefit travellers but drive business growth."