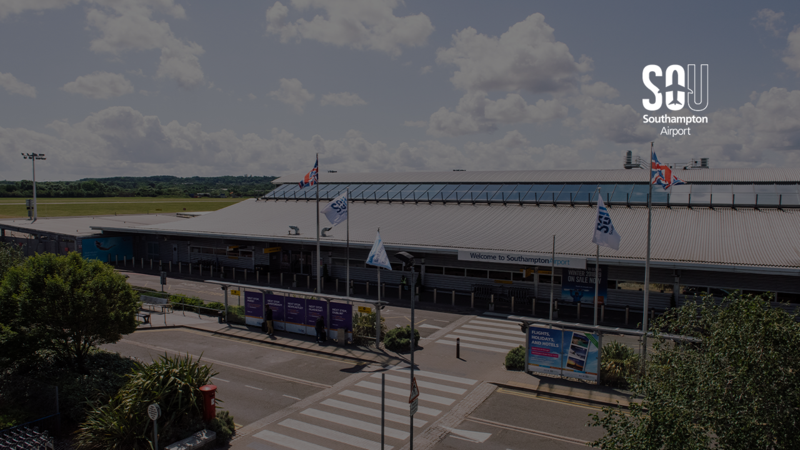 AGS Airports to trial cutting-edge artificial intelligence security threat tech
Owner of Aberdeen, Southampton and Glasgow airports takes part in Project DARTMOUTH
Aberdeen, Southampton and Glasgow airports are to trial artificial intelligence technology to improve security by identifying concealed threats in bags and cargo.
Airport operator AGS Airports is working with public private partnership Pangiam which has unveiled details of Project DARTMOUTH, a collaboration with Google Cloud.
Project DARTMOUTH, named after the 1956 Dartmouth Summer Research Project, widely considered to be the founding event of AI, has been in development for almost a year.
It has set out to make air travel safer by integrating AI into airport baggage security and screening operations.
The project will use Pangiam's technologies alongside Google's artificial intelligence (AI) and machine learning (ML) computer vision tools, such as their Vertex AI Platform.
Alexis Long, chief strategy officer for Pangiam, said: "This technology marks a monumental step in bringing automation to aviation security and sets a new precedent for international security standards.
"First and foremost, the technology will deliver a better experience for the traveller, the airport, and governments.
"To help us achieve this, we have selected Google Cloud as our technology vendor of choice—a leader in artificial intelligence and cloud technologies."
Mark Palmer, head of EMEA public sector at Google Cloud, said: "We are delighted to collaborate with Pangiam on this ground-breaking initiative to protect AGS's network of passengers and customers.
"The power of artificial intelligence is boundless, and we look forward to improving the aviation industry at large."
The technology will initially be focused on rapidly identifying potential threats in baggage, to improve the efficiency of security procedures at the airports.
In later phases it will scale to help tackle other pressure points in security and wider airport operations.
AI and ML models will be trained to be able to detect prohibited items in real-time as bags pass through airport X-ray scanning equipment.
It will also be used to spot anomalies and unusual patterns which could indicate a new or coordinated attempt to breach security, before alerting security staff to examine those items further.
Chief operating officer of AGS Airports, Mark Johnston, said: "Google Cloud and Pangiam are world leaders in the artificial intelligence field, and we are pleased to be working in partnership with both organisations on a cutting-edge project that could have a transformative effect on the security of our passengers and colleagues.
"Aviation is an industry that never stands still, and as one of the UK's biggest airport groups, we are continually looking at new ways to adapt and evolve.
"This is particularly the case when it comes to ensuring the safety and security of the millions of passengers we serve each year.
"We live in an ever-changing world with evolving threats and it is imperative that we continue to adapt and embrace new technologies that will enable frontline security teams to better deliver a seamless, safe, and secure customer experience."