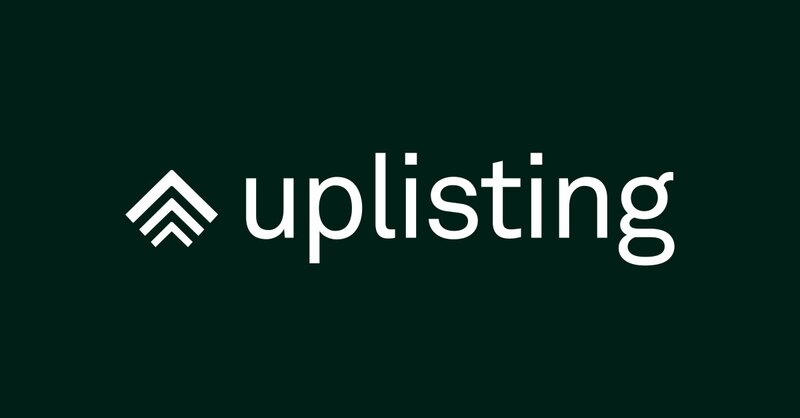 Uplisting secures $300,000 thanks to exchange on Twitter
Short-term rentals tech firm's deal with new investor brokered on the social platform
Short-term rental property management software solution Uplisting has secured a $300,000 investment thanks to Twitter.
The firm has announced the investment from the Calm Company Fund which supports early-stage profitable companies.
The deal came about through an exchange on the social media site between Uplisting chief executive and co-founder Vince Breslin and Tyler Tringas, Calm Company Fund general partner.
Breslin said: "Twitter is a fantastic resource to find and communicate directly with like-minded people. It's there that I met Tyler Tringas.
"We've been chatting for a number of years — he 'gets' what we do and champions businesses like ours.
"Once we opened our AngelList round, I DM'd him thinking he may be interested in investing $20k or $30k into Uplisting.
"He had a look at our pitch deck and said he was interested, but only if he could invest $250k+. It took just eight days from my initial tweet to signing the deal."
To date, Uplisting has been self-funded and growth has come organically but the firm believes 2022 is shaping up to be the year of tech in hospitality.
Breslin said: "We're incredibly proud of how far we've come on our own, without VC funding, relying solely on organic growth.
"Uplisting is now ready for the next phase of growth and we are pleased to announce investment from Calm to help fuel these ambitions."
Tringas said: "The Uplisting team has a deep understanding of the short-term rental market and the needs of hosts across Airbnb, Vrbo, Booking, and other platforms.
"At Calm Company Fund, a core area of focus is software tools that allow small businesses and entrepreneurs to thrive, grow their revenue, and run their business from anywhere on their phone or laptop.
"Uplisting is the must-have software platform for any short-term rental company or host and we are very excited to have invested."
In addition to the investment from Calm Company Fund, Uplisting has also secured a $200,000 investment from its own members via AngelList Roll Up Vehicle.
Over 20% of Uplisting's members are committed to invest between $1,000 and $50,000 in Uplisting via a SAFE (Simple Agreement for Future Equity) model.
The company aims for its membership investment to grow as the business matures, with every member having the opportunity to invest on a rolling basis.
Breslin said: "We are indebted to every member who has provided investment and insight to help Uplisting continually add value.
"Watching our members scale their businesses up to 50 times on our platform has been incredibly rewarding for our team."