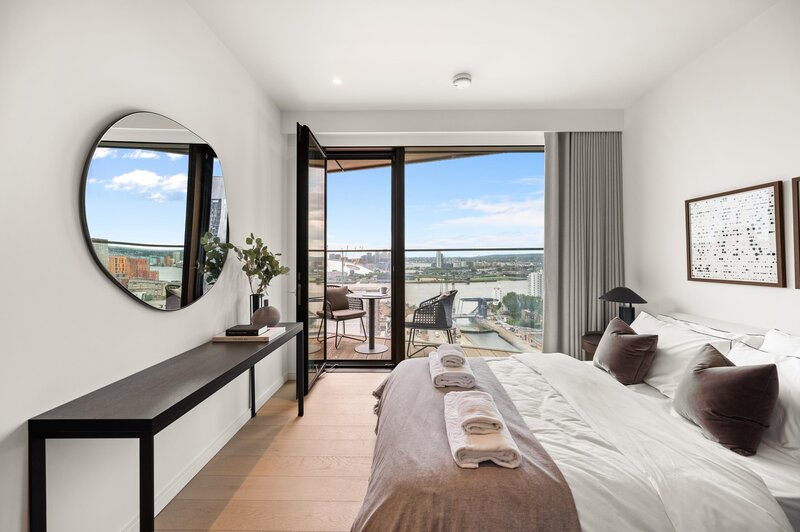 TrustedStays partners with Katanox for business travellers using short-term rentals
With Katanox's disribution capabilities TrustedStays can channel B2B supply and demand
Amsterdam-based travel accommodation distribution and fintech platform Katanox has announced its deal with short-term accommodation provider TrustedStays.
TrustedStays will leverage Katanox's streaming distribution capabilities to connect travel management companies with their network of thousands of accredited properties and property managers, giving business travellers access to short-stay apartments and homestays.
Serviced apartments are said to provide a sustainable solution for businesses booking accommodation for their employees, and flexible payment solutions through Katanox's fintech software.
According to the 2023 edition of the Global Serviced Apartment Industry Report, 53% of corporates surveyed said they are now using serviced apartments for business travel more than they were twelve months ago, while 39% report increased use for project or assignment work.
Average length of stay is also set to rise, as 89% of corporates predict this will increase or stay the same in 2023, while 87% of agents reported an increase among their clients, compared to 45 per cent in 2022.
"Katanox is at the forefront of hospitality technology, connecting supply to travel management companies in an efficient way," said Merilee Karr, CEO of TrustedStays.
"Their single point of entry (API) into the market on both the supply and demand side enables us to scale as efficiently as possible.
"By working with Katanox, we are able to bring a new and rapidly growing form of accommodation to corporate travel bookers, opening up a host of new opportunities for ourselves and travel management companies."
Richard Moseley, VP, hotel partnerships of Katanox, said: "What's unique about our partnership with TrustedStays is it not only brings additional supply for our travel management company partners, but an entirely new kind of supply, which is becoming more popular among business travellers.
"As the hospitality space expands and evolves, our platform will evolve with it, ensuring we provide the very best opportunities for accommodation sellers and buyers."