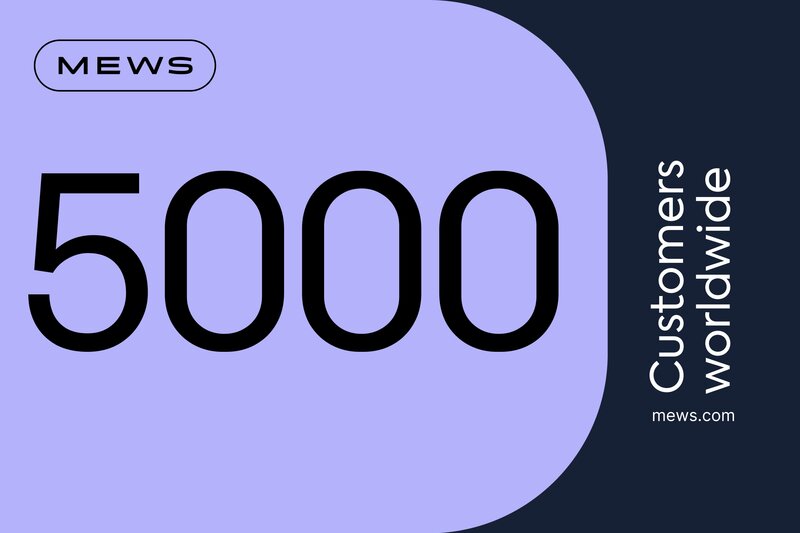 Mews surpasses 5,000 customers in continued market expansion
The firm has processed €3.5bn in payments since the beginning of the year
Cloud-native PMS company Mews has announced it has surpassed 5,000 customers.
It has grown its customer base by 39% so far this year with expansion in key markets like North America and France and processed €3.5bn in payments since January.
Richard Valtr, founder of Mews, said: "It's incredible to have created such a large community of forward-thinking customers, from boutique properties to international hotel chains, glampsites to long-stay apartments.
"This is only really the start for Mews. Our eyes are already set on helping the next five thousand customers to provide more remarkable experiences to guests around the world."
The number of Mews customers has increased by a third in the last nine months.
This continued rise goes together with the company's sustained growth, powered by a Series C investment of $185 million last year.
Mews has also acquired seven hospitality companies to date, the most recent being personalised AI tour guide, Nomi.
Customers include properties from international brands like Strawberry, edyn, Generator and The Social Hub, as well as independent hotels including Finn Lough, Good Hotel and Cornwall Hotel Collection.
"We are humbled to support over 5,000 customers to provide modern hospitality that goes far beyond guest expectations," said Matt Welle, CEO of Mews.
"I feel incredibly fulfilled when I see the impact we are having on the industry. The progress we've made is a huge testament to the hard work of our team and the next few years are going to be even more exciting!"