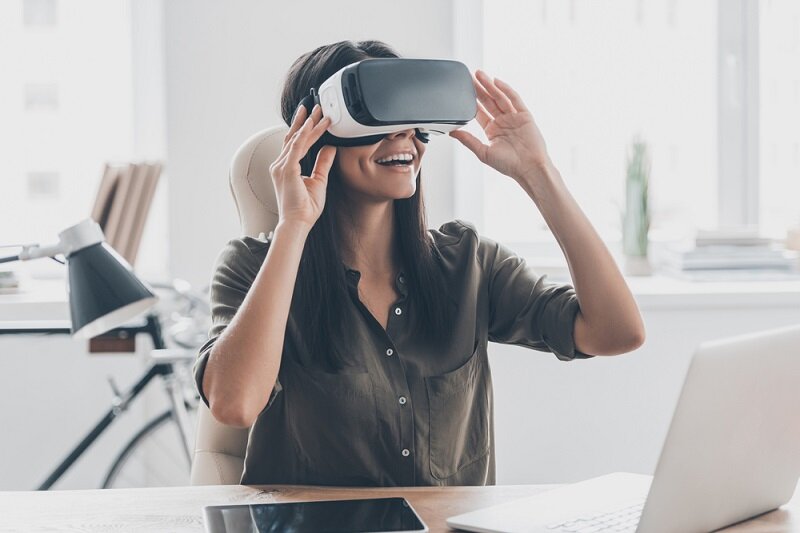 InterContinental Hotels Group pilots 3D virtual reality tech to "reinvent event planning"
XR Event Planner places staff in a virtual reconstruction of an event space
Accenture, Qualcomm Technologies and InterContinental Hotels Group (IHG) are piloting augmented and virtual reality solutions designed to reinvent event planning.
XR Event Planner gives IHG the ability to place event planners, buyers and hotel sales staff in a virtual reconstruction of an event space. This allows them to remotely envision and configure the layout in real time.
Piloted at InterContinental Los Angeles Downtown, the proof-of-concept recreates the hotel's Hollywood Ballroom in 3D, including accurate reflections of architectural features, layout, lighting, carpet design, table settings, and fabric patterns.
Jeff Edwards, senior vice president, Global Hotel & Owner Solutions, IHG said: "Collaborating with Accenture and Qualcomm Technologies on the XR Event Planner pilot has demonstrated the power of augmented and virtual reality technologies in hotels."
"This tool equips hotels, such as IHG Los Angeles Downtown, to close even sales even faster and increase productivity, while simultaneously helping clients experience event spaces without having to travel, in a new, dynamic way that brings the even to life during the planning process."
Users can modify room layouts, toggle between table and chair arrangements, stage placement, decorations, and lighting – all while collaborating remotely and adding notes for colleagues or the hotel set-up crew.
The solution represents a step toward addressing challenges within the meetings and events industry, a $330 billion annual market in the U.S. alone.
Currently, booking event spaces can slow and expensive, with event planners wanting to scout locations before booking. According to focus group testing and market analysis by Accenture, the XR Event Planner could increase hotel revenue by eight percent.
"The Accenture XR practice is continuously exploring ways to reimagine how people and organisations alike interact with the world around them with the latest immersive technologies," said Raffaella Camera, global head of innovation & market strategy, Accenture Extended Reality.
"Our XR Event Planner is a prime example of this principle in action, with the potential to fundamentally transform how the even planning industry operates."
Designed to be used across multiple devices, including mobile phones and tablets, the pilot solution extends to the traditional consumer digital experience from smartphone AR to a more immersive head worn device, including Nreal AR glasses ad HTC Vive Focus Plus VR headsets – both powered by the Qualcomm® Snapdragon™ Platform.
Brian Vogelsang, senior director of product management, Qualcomm Technologies added: "We believe that XR has the potential to revolutionize the enterprise and we're proud to work with Accenture and InterContinental Hotels Group to bring the benefits of immersive computing to the event planning industry by harnessing the power of our Qualcomm Snapdragon Platform."