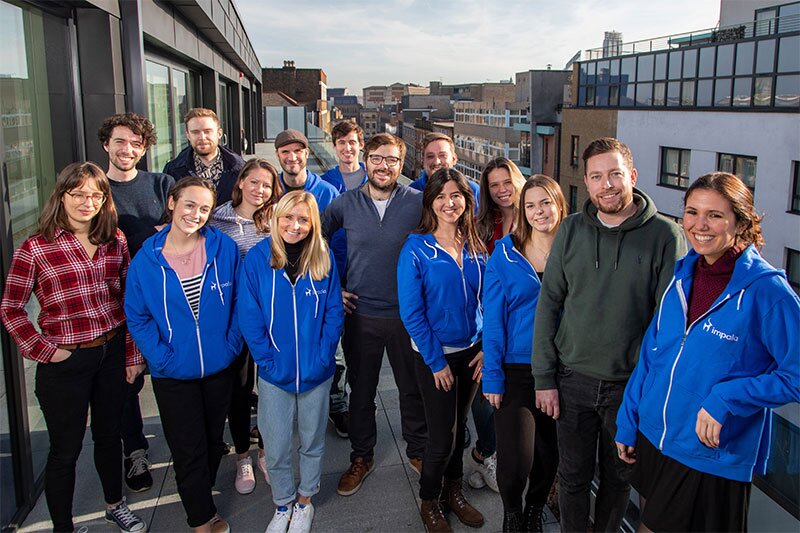 Impala raises $20m from Airbnb, GetYourGuide and Secret Escapes backers
Hospitality tech start-up connects hotels and travel agents
Hospitality technology start-up, Impala, which connects hotels and travel agents to a single source of real-time data, has raised $20 million from major investors in its latest funding round.
Just four months after its $11 million Series A round, Impala has attracted further investment from leading venture capitalists including Lakestar and Latitude Ventures who have previously backed the likes of Airbnb, GetYourGuide, and SecretEscapes in travel.
The new capital will allow London-based Impala to continue to expand and update its technology helping hotels eliminate outdated software and make data more accessible across multiple sources.
Impala says it is creating a set of digital 'pipes' that link businesses' internal software to a wider network of products and applications, similar to fintech form Plaid which was recently bought by Visa for $5.3 billion, has done for finance.
With current customers including Phillips and TripAdvisor, the start-up is also working with over 300 hotels including Accor, Mercure and Hyatt-branded properties, with an additional 3,500 hotels waiting to join the platform.
Like banks, hotels currently used closed-off software that generally must pay around $25,000 and a commission fee in order to share information with travel agencies or technology companies.
Ben Stephenson, chief executive and co-founder at Impala, said: "Just like the trend towards open banking, the hospitality sector needs solutions that are smart, responsive and can 'talk' to the world outside – unlike the siloed, old-school operating systems they're saddled with at the moment.
"Our technology hopes to become the standard that lets everyone communicate. By democratising access to hotel data, Impala will fundamentally change the way people book hotels and interact with the places they stay."
Impala's technology uses a technique known as 'robotic process automation' to access data from hotels' systems efficiently and accurately and upload the data to one place in the cloud.
Its platform can be accessed quickly with an API – a digital 'plug-in' point from one software system to another.
Christoph Schuh, partner at Lakestar, said: "Impala has the potential to become an important layer for the future of travel, a trillion-dollar industry. Impala has assembled an exceptional team with top talent from across the travel industry, and we're delighted to support them on this next phase of their journey."
Schuh added: "This investment perfectly fits into our travel tech cluster, where we have done investments like Airbnb, GetYourGuide, HomeToGo, omio and others."
Impala claims its technology not only gives hotels more control over their inventory, but also allows travel agencies to search by details customers care about, like square footage, the presence of a bath or whether the room has a view.
The start-up currently focuses on companies that only 'read' data about rooms, not make bookings – particularly technology firms that equip hotels with 'smart' digital infrastructure such as thermostats, key cards, or televisions.
With the new funding, Impala is investing in tools to take bookings in an effort to "revolutionise the potential for cross-selling hotel rooms" across specialist travel agencies, niche publishers, search engines and e-commerce sites, among others.
Julian Rowe, partner at Latitude Ventures, the Series B+ sister fund to European VC firm LocalGlobe, said: "The Impala team is building a mission-critical, rich, connective layer in the vast hotel industry.
"Online travel was one of the earliest mass use-cases of the internet – yet the underlying infrastructure supporting it has barely evolved. Impala will enable hotels to establish deeper, more personalised relationships with travellers, helping them become better businesses."
Stephenson added: "You can imagine a world where you don't just search for a room for two travellers in Paris, but a room in Paris, with a sofa, between the 12th and 14th floors."
"Impala can offer the incredibly granular experience that consumers currently expect, which is what will let us lead the next generation of travel start-ups."