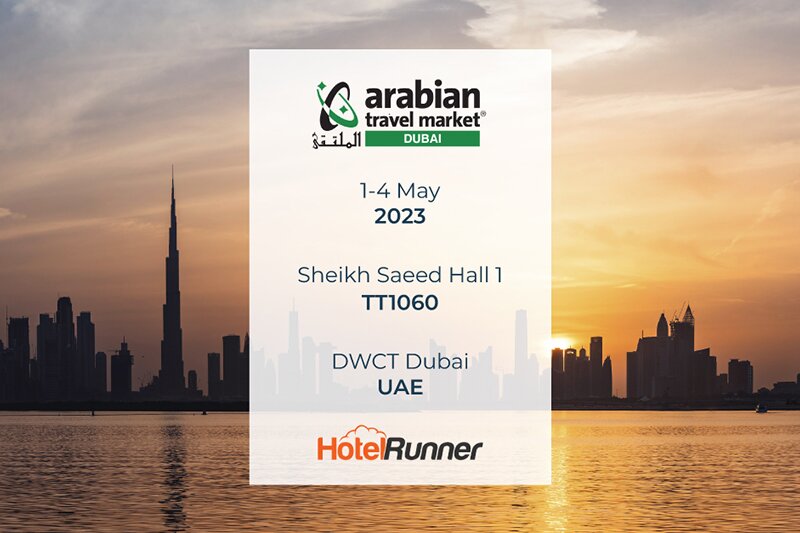 HOTELRUNNER ANNOUNCES ITS PARTICIPATION IN ARABIAN TRAVEL MARKET 2023
The event which will be held at the Dubai World Trade Centre in May
HotelRunner will be attending the Arabian Travel market this year, with an exhibit across the MENA region at stand TT1060 in Sheikh Saeed Hall 1.
Travel professionals and policymakers from across the globe will attend the 30th year of the event which will be held at Dubai World Trade Centre (DWTC).
In line with the company's strategy to accelerate global growth in multiple markets, ATM 2023 offers a significant opportunity to raise the existing awareness for HotelRunner's data-driven all-in-one platform.
2023 started as a take-off with a series of influential news, including investment, recognitions, new product, and platform launches.
The most recent ring on this chain is the launch of "HotelRunner Elite", an exclusive service designed to help accommodation businesses thrive by offering data-driven technology solutions and dedicated consulting.
During the four-day long event, the HotelRunner team aims to inform the travel and hospitality community in the MENA region about their powerful platform that helps businesses achieve sustainable growth by providing to-the-point tools and services.