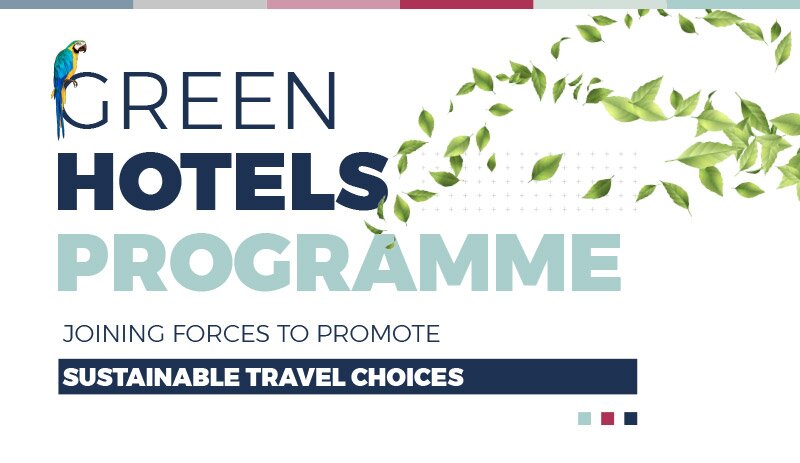 Hotelbeds pushes for a more sustainable future with The Green Hotel Programme
The global bed bank has already certified 15,000 properties in its portfolio as meeting criteria
Hotelbeds is to support accommodation partners achieve a more sustainable future having launched The Green Hotels Programme.
The global bed bank and wholesaler described the initiative as "a turn-key solution to bring Hotelbeds and its partners to the green economy and accelerate the transition of the travel industry towards sustainability".
Hotelbeds' focus on establishing a more responsible and sustainable business model has seen over 15,000 properties within its portfolio certified as sustainable.
These hotels will now be easily identifiable to its 60,000 travel trade partners via a new green filter that will include details of certifications and offer tags.
Hotelbeds has announced it will become a full member of the Global Sustainable Tourism Council (GSTC), a leading global authority in setting standards for sustainable travel.
Hotelbeds has partnered with global sustainability certification companies to identify fully certified hotel properties following the criteria of the Global Sustainable Tourism Council (GSTC) for hotels.
Four key criteria were used in the certification including effective sustainability planning, maximising social and economic benefits for the local community, enhancing cultural heritage, and reducing negative impacts on the environment.
Gareth Matthews, marketing, communications and CSR Director, at Hotelbeds said: "As the leaders in our sector, we have a clear responsibility to demonstrate to our stakeholders that we operate a responsible, transparent business model and that we take very seriously the environmental impact we have, alongside our commitment to economic and social development around the world.
"This new project responds to the very real demand that already exists amongst many environmentally conscious travellers, and we will provide simple and effective tools for our travel trade clients to make green choices effortlessly, driving and accelerating change."