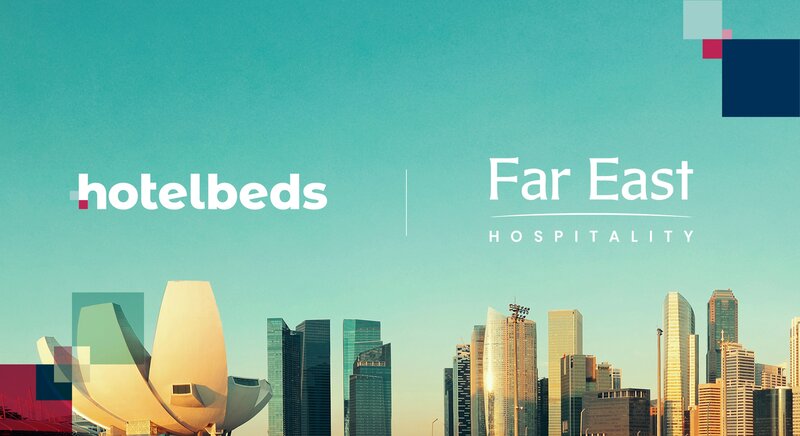 Hotelbeds' data insights to drive Far East Hospitality growth strategy
Hotel operator says it aims to 'remain nimble and unlock its full potential'
by Kaia Hicks
Bedbank Hotelbeds has started to share data insights with hotel operator Far East Hospitality to identify opportunities for growth.
Far East Hospitality will be supplied with industry trends tailored to each of its hotels through a series of reports that will support more informed business decisions, said Hotelbeds.
The hospitality group has hotels across Australia, New Zealand, Europe and Asia-Pacific including 17 in prime areas in Singapore and Malaysia.
The properties will benefit from exclusive data insights provided by Hotelbeds.
Miguel Anaya, regional sourcing director at Hotelbeds, said: "At Hotelbeds we have exclusive information about markets, changing traveller trends and bookings, all in real time.
"What we want to achieve with this partnership is to share this information directly with Far East Hospitality, providing them with unique insights that will help them maximise their opportunities and take their business to the next level."
Malcolm Leong, head of revenue management and distribution strategy at Far East Hospitality, added:
"We are delighted to enter into this partnership with Hotelbeds, where Far East Hospitality will be able to gain exclusive insights into their data and reports to help us drive significant business opportunities to our group of hotels.
"As global travel begins gradually, with the customised data and reports, we are able to adapt and personalise our promotions and offerings to remain highly relevant to our customers. Additionally, these insights help us to tap on their wide network of travel advisors.
"With this partnership, we can continue to remain nimble and unlock our full potential in the everchanging travel landscape."