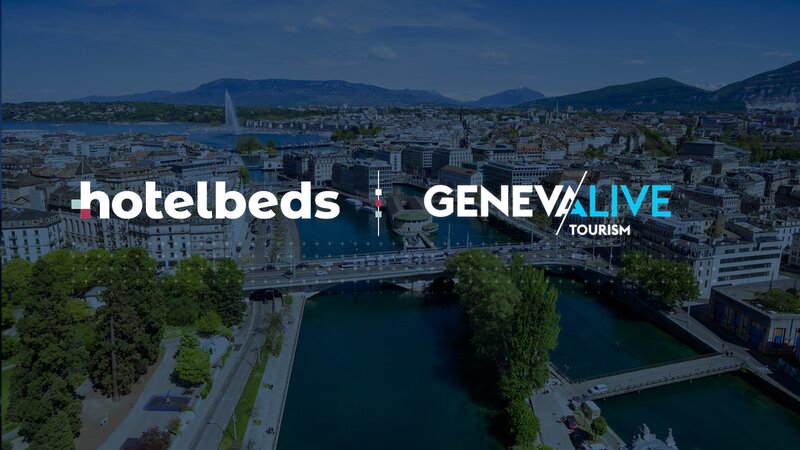 Hotelbeds agrees partnership with Geneva Tourism Board to boost trade bookings
Special promotions and exclusive deals will be sourced by the the bed bank giant
Bed bank Hotelbeds is to work with tourism bosses in the Swiss city of Geneva to encourage more visitors though to book through the travel trade.
The agreement between the Palma-based accommodation wholesaler and the Geneva Tourism Board will see the partners work together until the end of October.
Hotelbeds will work to improve revenues and room nights booked by the inbound tourism sector by attracting additional visitors from international source markets.
To support the campaign Hotelbeds' local contracting team will agree special promotional rates and exclusive deals hotels and activities.
The bed bank will also introduce a dedicated Geneva landing page for clients worldwide to access deals, launch bespoke sponsored newsletters and host a dedicated webinar promoting the city.
Hotelbeds said Geneva will benefit from focused promotion to the over 60,000 retail travel agents, tour operators, airlines, and points redemption clients in 140 countries.
Gareth Matthews, marketing and communications director at Hotelbeds, said: "We are delighted to partner with Geneva Tourism Board.
"We have developed a comprehensive recovery campaign for Geneva Tourism Board focusing on the most relevant source markets in Europe for the upcoming months.
"We look forward to driving high-value, incremental bookings to the city that will boost not only room nights but revenue performance too."
Jonathan Robin, director markets and leisure – Geneva Tourism and Conventions Foundation added:
"With the COVID-19 pandemic we immediately saw the need to adjust our marketing and sales strategy.
"That´s why we launched our Recovery campaign and we recognized that we needed a B2B partner like Hotelbeds to drive travel trade bookings to the destination once travel was permitted again.
"We are confident that Hotelbeds, being a key player in the market, can help our city of Geneva to reclaim some of the lost opportunities for the summer season by providing us with high-value guests with above average total spend."
Hotelbeds said it is already working with over 50 tourism board globally to improve revenues and room nights as well as boost low and shoulder season bookings.