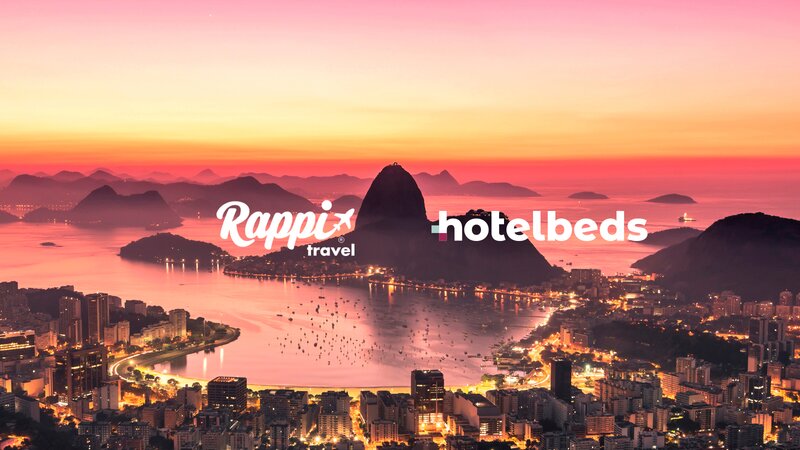 Hotelbeds agrees deal to supply deals to Latin America 'super app' Rappi
Millions of users will get access to the bed bank's portfolio through the recently launched Rappi Travel
Latin America 'super app' Rappi has agreed a deal with Hotelbeds for its new travel division.
The global bed bank will provide access to exclusive rates and booking conditions for 180,000 properties in 140 countries for the app's recently launched vertical Rappi Travel.
Rappi Travel has millions of users in Latin America, including Brazil, Colombia, and Mexico, plus corporate travellers from its brand Travel 4Business.
Users from Argentina, Peru, Chile, Uruguay, Ecuador and Costa Rica will gain access in 2021.
León Herce, global sales director at Hotelbeds, said: "This agreement with Rappi is an important step in further strengthening our strategic position in Latin America via access to millions of users in the region.
"Rappi is the first 'superApp' in Latin America and as such is the perfect partner, fitting very well with our model of working with sales channels that provide access to guests that would otherwise be very hard for hotels to reach directly.
"At the same time, our 180,000 hotels worldwide benefit from this agreement by expanding their distribution reach in the important Latin American outbound market."
Guido Becher, global head of Rappi Travel, added: "We are pleased to gain access to Hotelbeds' extensive product portfolio worldwide.
"Our users in Brazil, Colombia, and Mexico, plus corporate travellers, are looking for a great variety of product and Hotelbeds' portfolio and exclusive offers are a great match for their needs.
"With the first signs of recovery in the market beginning to emerge it is even more essential to have access to the best available tools such as Hotelbeds' APItude, which for us is the fastest and lightest hotel distribution API in the market.
"The whole integration process has been easy, fast and intuitive – allowing us to integrate Hotelbeds' product portfolio easily."