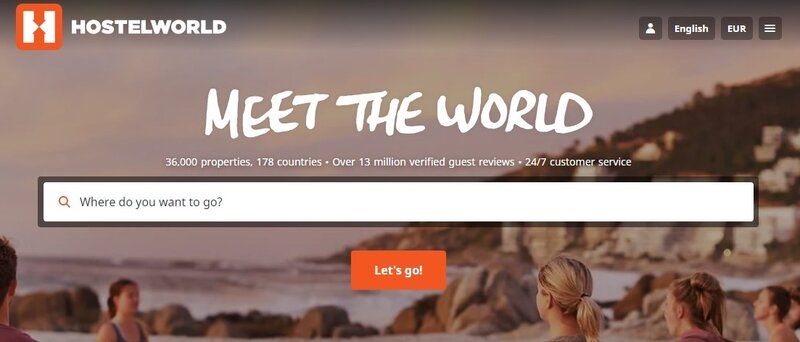 Hostelworld survey finds demand remains resilient among backpackers
Specialist accommodation booking platform says it is starting to see positive signs amid challenging year
European backpackers are leading the way when it comes to reviving travel plans following lockdown according to a latest survey from online booking platform Hostelworld.
The firm asked over 3,000 backpackers about their travel plans over the next six months finding one in four had already booked.
The poll found 52% are ready to travel within the next six months. The biggest demand for hostel trips was found among Europeans, with 65% having planned their next trip.
Compared to the results of a similar study in April, Hostelworld found increased interest in travelling domestically (up 7%), with 55% expecting international travel to be unlikely until 2021.
A further 11% were considering to travel within their own continent. Intra-continental travel was the most popular choice for Europeans with 69% planning to travel within Europe.
North Americans were found to be planning to travel domestically (56%) while international travel isn't feasible.
Hostelworld said its own booking data is supporting this as domestic travel was the most booked trip type between July and August for Americans (64%), while short-haul was top for Brits (72%), Germans (62%) and French nationals (63%)
The survey found guests want an online, contact-free check-in experience as well as visibility of sanitisers and facemasks from fellow travellers and hostel staff.
However, being able to make flexible bookings was considered vital, with 61% saying this is the most important factor when booking accommodation online.
Hostelworld  recently launched a new flexible non-refundable rate, allowing customers to change their dates directly with the property, giving travellers access to greater flexibility with the lower costs of a non-refundable rate.
Dorms remained a popular room choice among survey respondents. Some 53% said they plan to book shared rooms, with an increase in demand for dorms with ensuite bathrooms (+17%).
Hostelworld said its booking data continues to show a strong preference for dorms which are currently being booked by 74% of customers.
The top five factors when booking accommodation remained value for money (65%), location (57%), reviews (51%), overall cleanliness (45%), lowest price (31%).
The social experience remains important to backpackers, ranking sixth (30%), whilst COVID related safety protocols ranked eighth (25%).
Fabrizio Giulio, chief supply officer at Hostelworld, said: "This year has presented some of the biggest challenges ever faced by both travellers and the wider travel industry, but we're starting to see some positive signs.
"Although it will take time to fully recover, it is encouraging to see travellers are starting to plan and book trips with the security of knowing hostels are providing a safe environment.
"The advantage a hostel has over a hotel is greater flexibility over their accommodation proposition, and we've seen properties change room configurations and convert smaller dorms to privates to cater for a slight shift in demand.
"We've also seen properties re-evaluate their social spaces in fun and innovative ways to offer safe experiences.
"Resilience and the ability to adapt to changing times is in hostels' DNA, and this is what will allow them to innovate quickly and be able to bounce back once travel returns."
According to the survey, walking tours (50%), day trips (45%) and bar crawls (32%) are the most preferred social activities backpackers want to partake in on their upcoming trips.