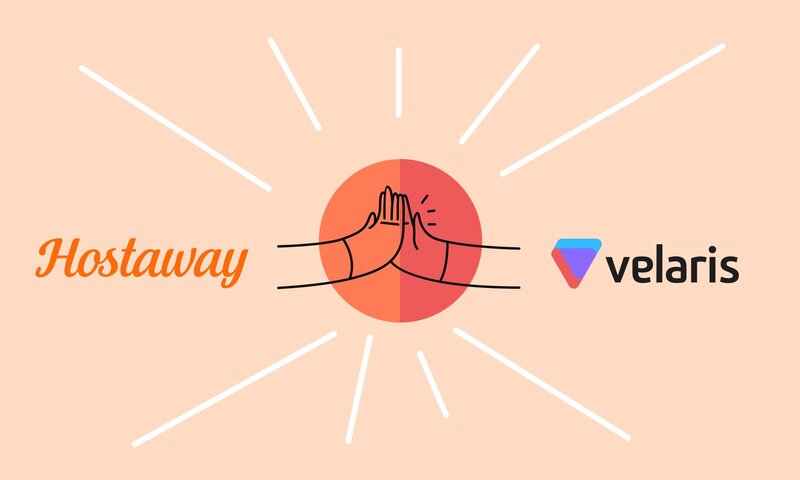 Hostaway partners with Velaris for customer success in hospitality tech
Customer data intelligence, automation and project management tools will be leveraged
Holiday rental management platform Hostaway has announced its partnership with customer success platform Velaris, to deliver better customer service.
It will leverage customer data intelligence, automation and project management tools by Velaris to execute "stellar customer success at scale".
Hostaway, who recently won $175million in a funding round led by PSG Equity, now wants to provide the "industry's best service and experiences to property managers worldwide" as they continue their hyper-growth phase.
"Customer Success is in our DNA at Hostaway. One of our core values is 'Our Customers' Success is Our Success', it is not just another catchy phrase," said Josh Loe, chief customer officer of Hostaway.
"By using Velaris as our hub, we have been able to streamline and scale our Success department to ensure we stay focused on our clients at all points of their customer journey."
Jose Fernandez-Castano, co-founder of Velaris, said: "Having worked at various SaaS companies before launching Velaris.io (including Mews - another hospitality tech company), my cofounder and I realised that there are additional challenges in CS that come with serving groups and independent customers simultaneously.
"This is especially true for hospitality tech. For example, most CRMs are not designed with capabilities for visualising and rolling up data to a parent entity. Velaris has pioneered this functionality."
Hostaway's future plans involve a "strategic" focus on customer success, technology integration, personalised guest interactions, and streamlined property management.
The company believes it's "poised to revolutionise the industry by delivering cutting-edge solutions that empower property managers to exceed customer expectations, drive growth and thrive in an ever-changing market".