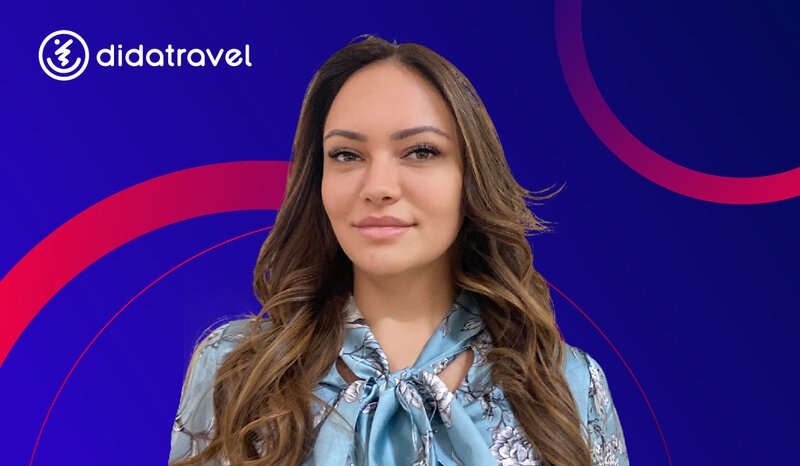 DidaTravel strengthens sales team in LATAM with appointment of Livia Tozetto
Tozetto joins as Business Development Director for Brazil and LATAM to grow company's global position
Chinese wholesaler DidaTravel has appointed Livia Tozetto as Director of Business Development for Brazil and LATAM.
This newly created role will strengthen DidaTravel's position in the "important" source market region and grow the company's global position as a "leading accommodation distribution player".
Tozetto has over 20 years of senior industry experience, joining from WebBeds and has also held senior commercial roles at GTA and Avis.
She is experienced with sales transformation and working closely with sourcing, API and revenue teams to find opportunities for growth.
Her hire will ensure that Didatravel's portfolio of over 70,000 direct hotel contracts and 1,000,000 hotel products provided by 600+ global suppliers around the world, gain access to "high-value, hard-to-reach and incremental bookings" from the Brazil and LATAM region.
Tasked with further growing DidaTravel's current base of over 30,000 B2B buyers, Tozetto will report to Germán Perez, VP for Business Development in the Americas.
He said: "We are very pleased to have Livia on board as she is widely-known across the Brazilian and LATAM markets for her ability to help clients find new ways to increase revenues by exploring previously unthought of opportunities."
Tozetto added: "As the outbound market for our region has now almost fully returned I look forward to helping our clients find ways to increase their market share by taking advantage of Dida's high quality tech platform and product portfolio that set it apart from its competitors".
This news follows the recent appointment of Miguel Sánchez de Tagle as the Business Development Director for Mexico.