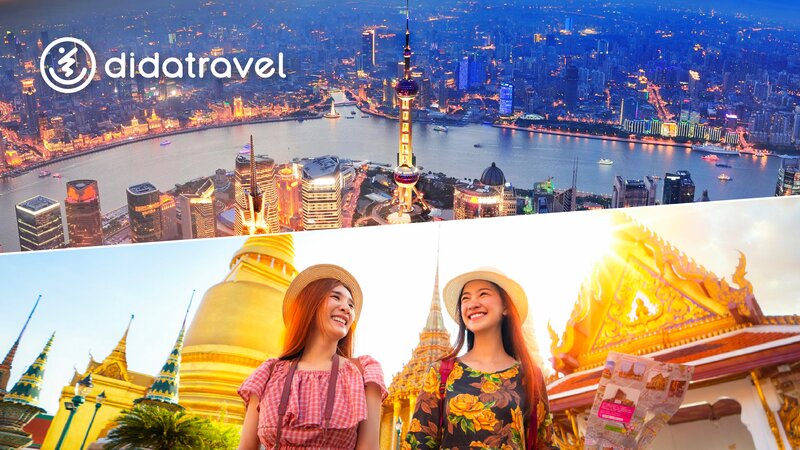 DidaTravel outperforms Chinese hotel market recovery
The firm shares "remarkable" year-to-date China growth data for both inbound and outbound
Chinese wholesaler DidaTravel has unveiled it has outperformed the wider Chinese outbound recovery, with a "remarkable" sales figures.
It has seen a 40% growth in hotel sales, year-to-date vs pre-pandemic 2019's figures. That's a 292% growth compared to the same period in 2022.
From the destination perspective, DidaTravel's inbound hotel sales into China, has seen a growth of 124% year-to-date vs the same period 2019.
The company says this highligh its ability to "outpace the wider market dynamics and capture significant new market share" as the general Chinese market as not yet fully recovered to pre-pandemic levels.
It says the ability to outstrip the market has also been driven by its increased portfolio of directly contracted hotel products under "exclusive" terms and conditions, as well as a "concentrated focus on tech driven customer-centric innovation".
Based on DidaTravel's booking data, the top source markets visiting China in 2023 include Thailand, Spain, Turkey, UAE and Switzerland.
Rikini Wu, founder and CEO of DidaTravel, said: "Dida's success story is deeply intertwined with the evolving narrative of the Chinese travel market.
"We effectively anticipated the Chinese recovery, both inbound and outbound, working hard throughout the pandemic to significantly expand our portfolio of directly contracted hotels, many under exclusive terms, as well as working tirelessly to expand our distribution partnerships globally, and the results speak for themselves.
"We remain steadfast in our pursuit of excellence and are honored to lead the industry forward."