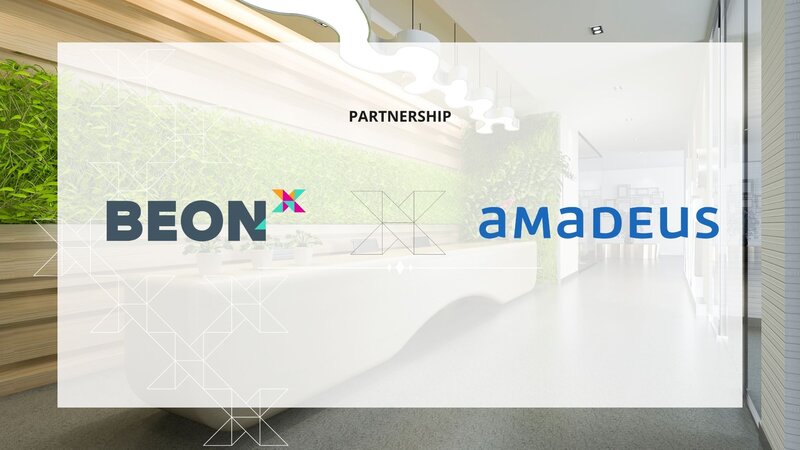 BEONx joins forces with Amadeus to elevate hotelier revenue strategies
Subcribers of BEONx RMS now have access to Amadeus' Demand360
Global hospitality technology provider Amadeus and leading hospitality revenue management service provider BEONx have announce an extension of their existing partnership, to bring business intelligence to BEONx customers that subscribe to Amadeus product Demand360.
The integration will allow hoteliers using BEONx to gain access to Amadeus' Demand360 business intelligence insights within their RMS.
This will improve a hotelier's ability to understand market demand, historical and forward-looking business performance, and track results against their competitive set to best optimize revenue.
BEONx hotels will also able to join Amadeus' Demand360 network, strengthening the data available in that solution, as "having access to both historical and forward-looking data has become critical in enabling hoteliers to develop smarter, more informed business strategies".
"Expanding our partnership with Amadeus will better serve the interests of common clients," said Rubén Sánchez, CEO and founder of BEONx.
"The two-way data exchange will enhance the revenue insights and competitiveness of hotels connected to BEONx and Amadeus by giving them improved visibility into market trends.
"It will also improve the BEONx algorithms that provide forecasting and inventory control systems capabilities to their participating hotels."
Michael Yeomans, senior vice president, business intelligence and data Solutions, hospitality of Amadeus, said: "With fiercer competition and leaner teams, revenue managers are often managing multiple properties now, rather than a single hotel.
"This kind of data partnership will give revenue managers a more robust business intelligence framework that, in turn, will enable hoteliers to identify how to effectively run their businesses and target the right offer to the right traveler at the right time."